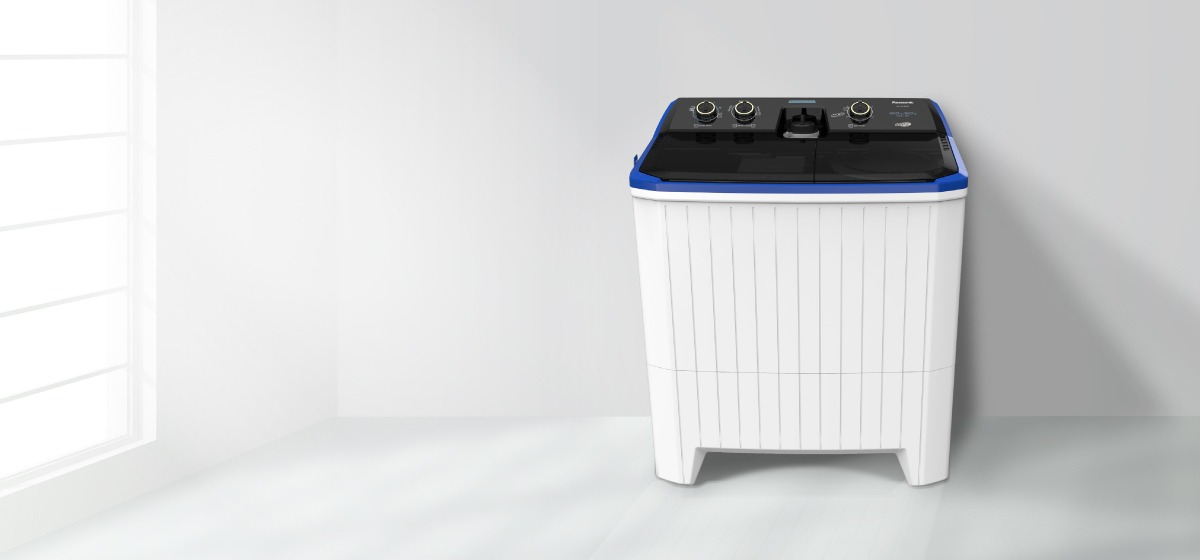 NA-W100G1ART
New Twin Tub with
Big Spin Tub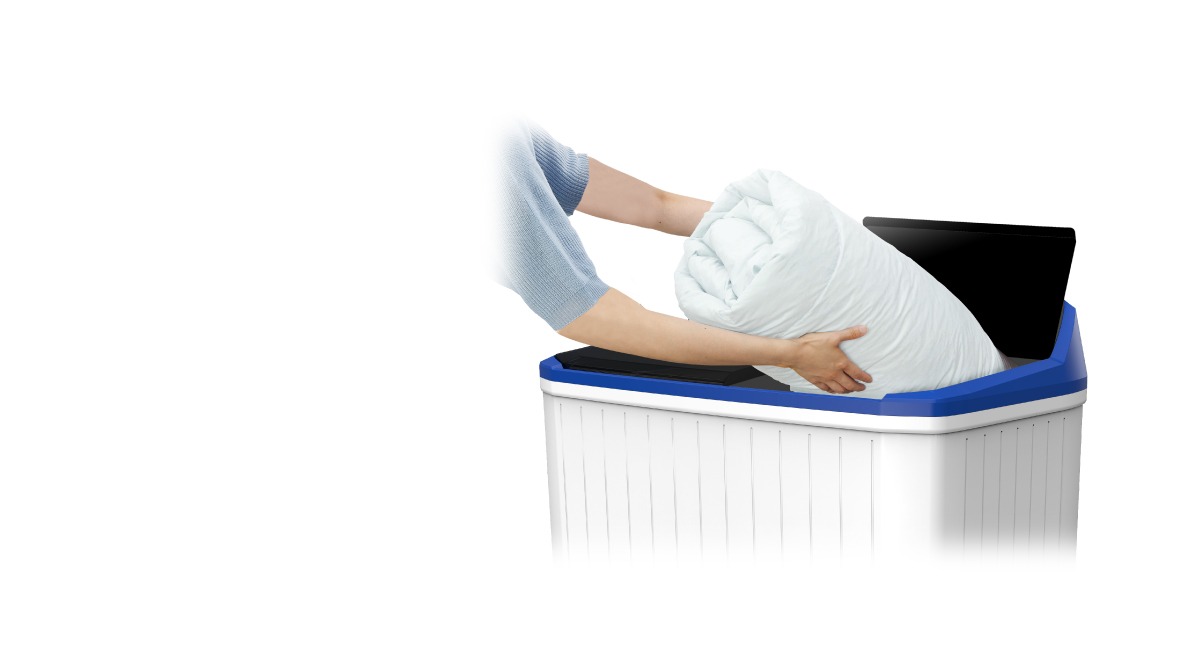 8kg Big Spin Tub
In addition to the 10kg tub, which is capable of washing big laundry, 8kg big spin tub is also equipped. 1-day laundry of family of 4-5 (approx.6-7.5kg*) can be spun at a time.
* 1.5kg for one person /day. Internal research.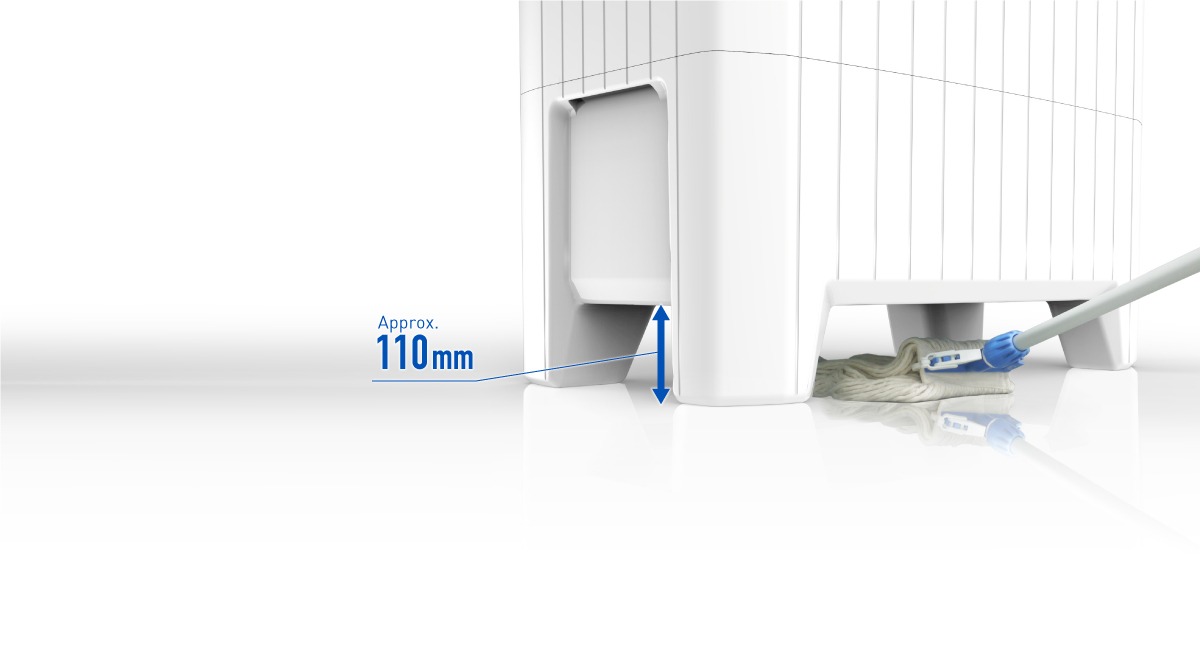 Easy to clean
"High Feet Design"
High Feet Design with approx.110 mm-height feet. Can wash the floor easily without moving the washing machine.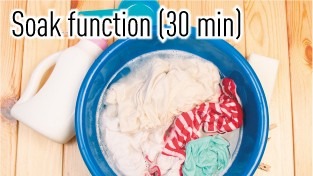 Soak function (30 min)
30-min soak function for removing stains.
Air Dry
Air Dry so that laundry can be done even on a rainy day.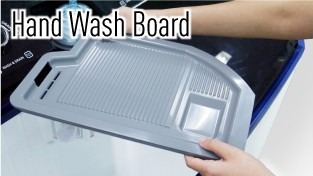 Hand Wash Board
The washing board is attached for hand washing delicate items.