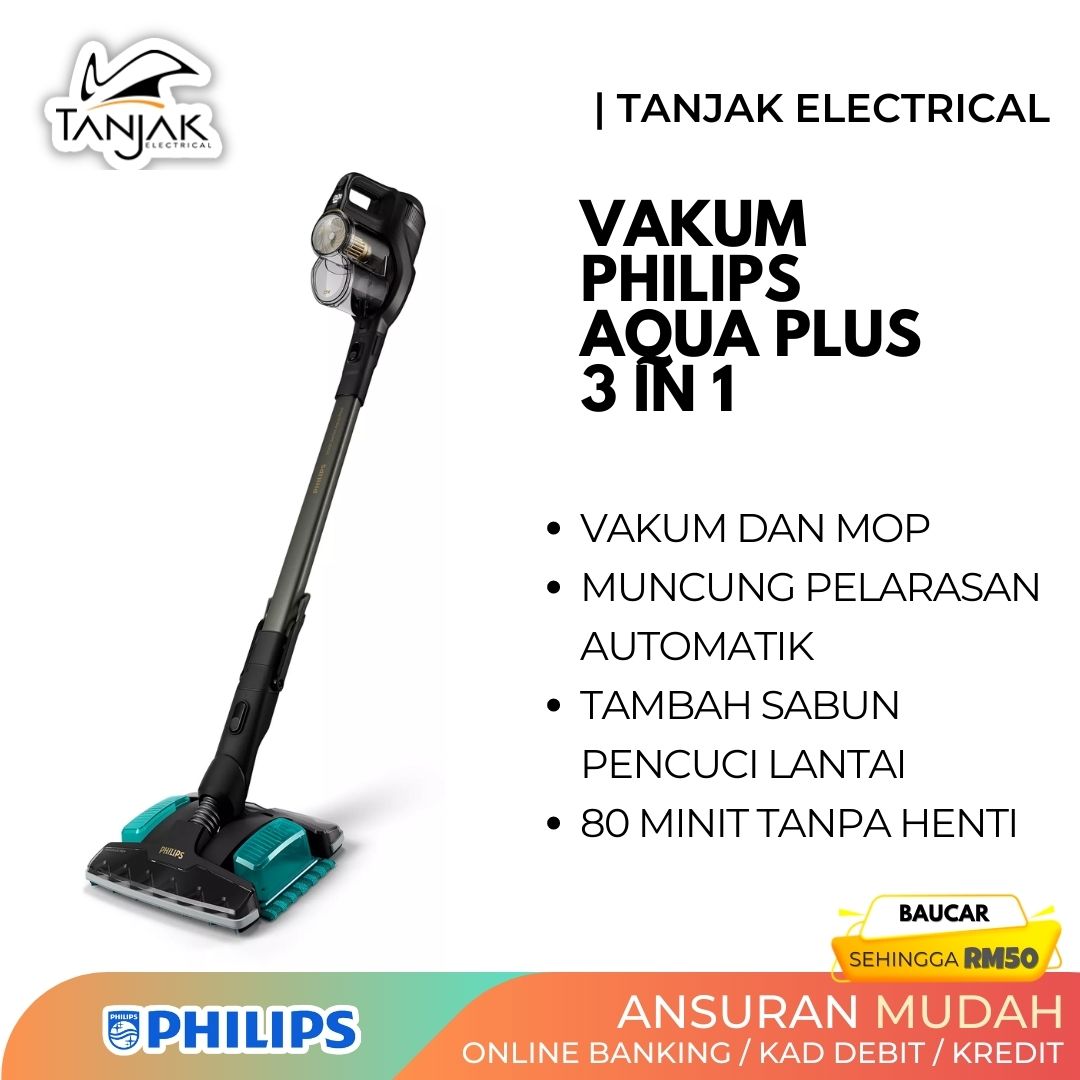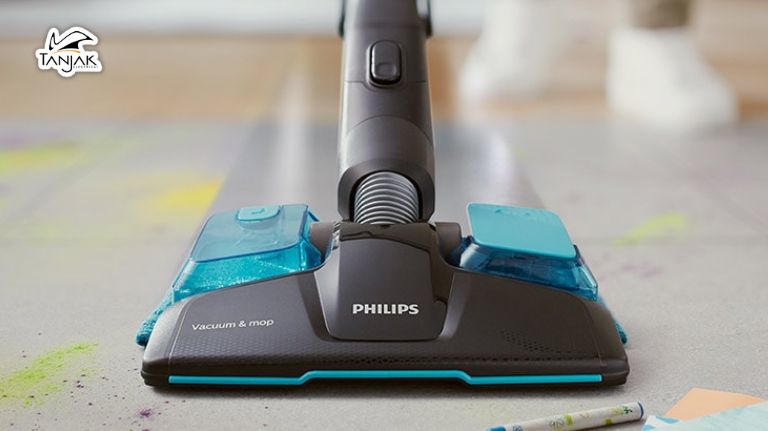 Aqua nozzle vacuums and wet wipes in one go
Specially designed Aqua nozzle vacuums and wet wipes to remove dust, dirt and sticky stains, in any direction.
Always Clean coating protects cloth from bacteria growth
Antibacterial microfiber cloth features Always Clean coating to protect the cloth from bacteria growth after each cleaning session. 2 cloths included.
Add detergent to remove 99% of bacteria*
Simply add your favorite floors cleaner or suitable detergent to remove up to 99% of bacteria* from the hard floors in your home.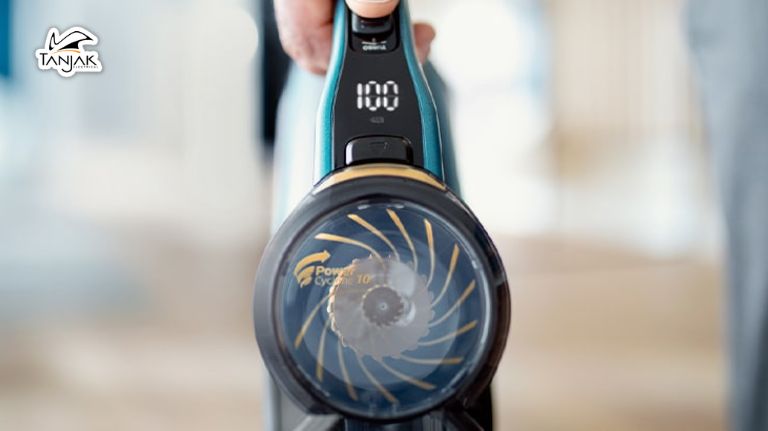 Longest lasting turbo mode, more than 125m² on one charge
The newest generation lithium-ion batteries provide the longest MAX* performance runtime of any cordless vacuum, so you can clean more than 125m² in Turbo mode on just one charge.
Up to 80 min run time* from Lithium ion 25.2V battery
Experience up to 80 minutes* of powerful cleaning with Lithium ion 25.2V battery.
PowerBlade digital motor controlled with Smart Display
PowerBlade digital motor is engineered to generate extreme airflow speed (>1100 L/min) and can be controlled easily using the Smart Digital Display. Display indicates speed and battery usage and lets you know when it's time to clean the filter. Register within 3 months of purchase for free 5-year motor warranty.
PowerCyclone 10 maintains stronger performance for longer*
Our most powerful bagless technology, maintains power to ensure stronger performance for longer*.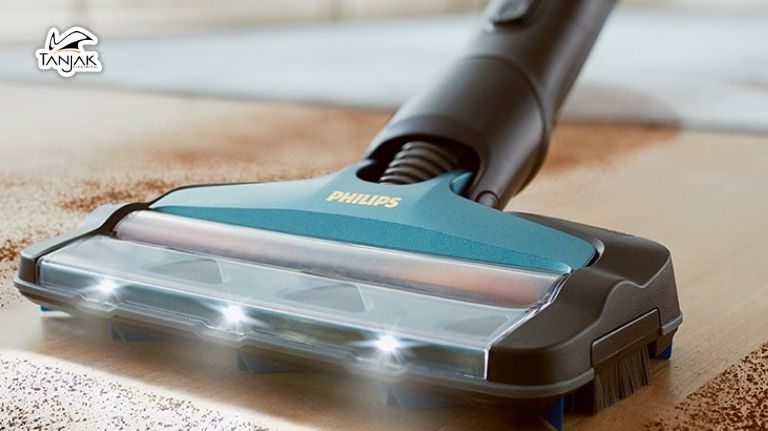 360° suction nozzle vacuums up dirt from all sides
The 360° suction nozzle features patented suction technology to capture dust and dirt from all sides of the nozzle, making all your movements count.
360° suction nozzle captures up to 99,7% of dust and dirt*
The 360° suction nozzle captures up to 99,7% of dust and dirt in each stroke*.
Auto-adjusting nozzle to boost performance
The nozzle flexes to smartly auto-adjust the suction to where it's needed to boost performance, using the dual suction channels – one at the front, one at the back. Both suction channels feature a zigzag design and unique, patented water distribution to maximize performance.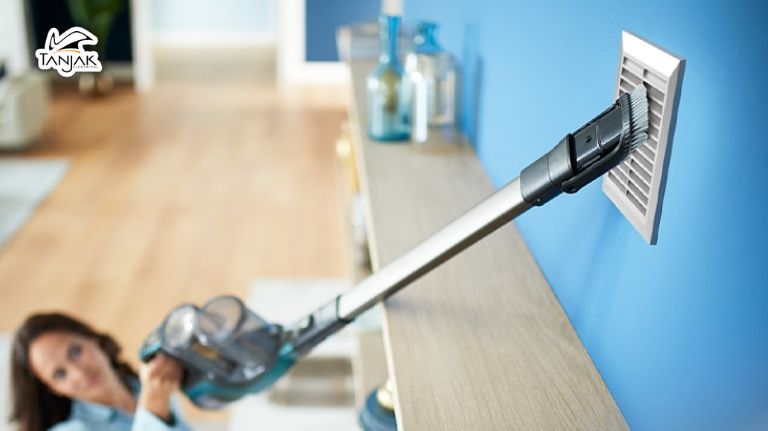 Integrated crevice tool and brush, plus extra accessories
Accessories are simple to use with one click. The detachable handheld unit makes 8000 Series Aqua Plus three devices in one. The crevice tool and brush attachment are integrated into the tube so they are always to hand to tackle different surfaces.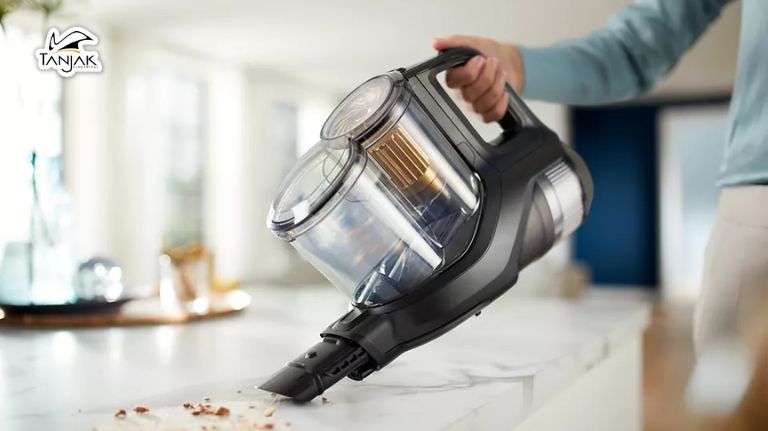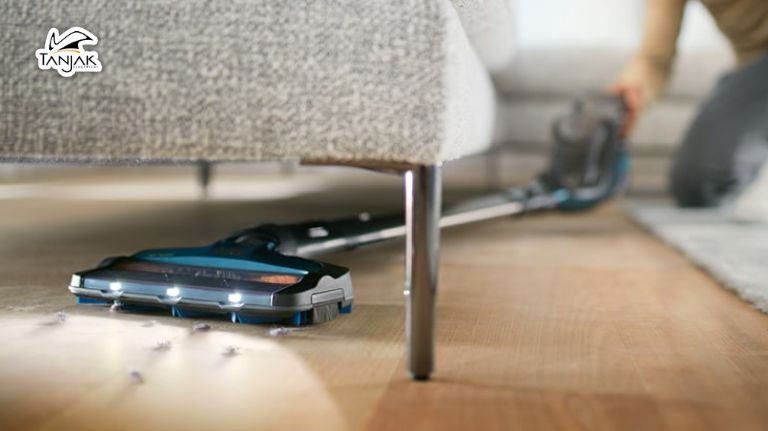 Easy to reach everywhere, even under low furniture
8000 Series Aqua Plus is flexible and easy to maneuver. The dust bucket is on top, which allows for a lower angle and even goes fully flat on the floor to reach under low furniture.
LED lights reveal hidden dust in front of the nozzle
The nozzle features LED lights to illuminate the floor in front of you as you vacuum and highlight hard to detect or previously hidden dirt. This makes dust, fluff, hair and crumbs easy to spot, even under furniture or anywhere you need extra light.