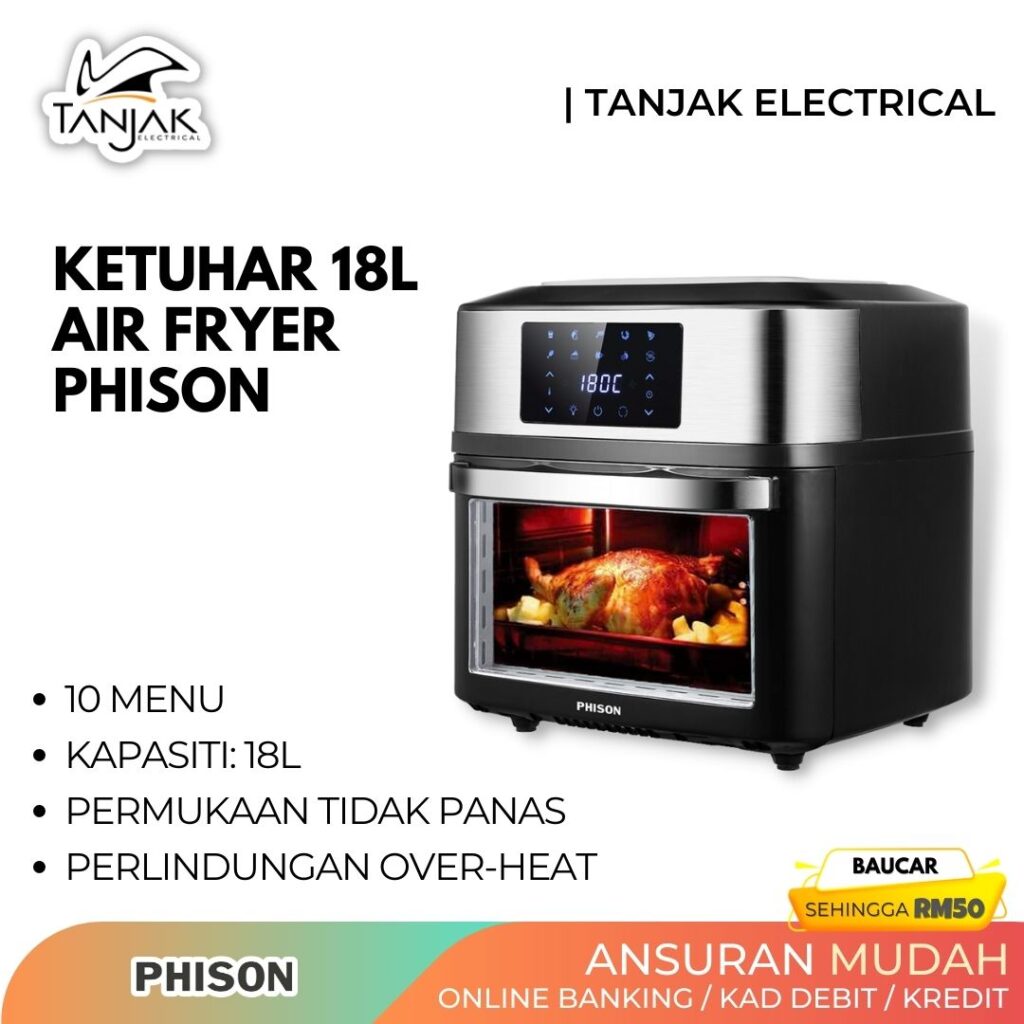 Phison Oven Air Fryer 18L PAF-3180
Large capacity Phison Air Fryer Oven 18L that can cook a whole chicken! Also with Rotisserie Dehydrator function.
This Air Fyer 2 in 1 Oven has a high-performance system that makes hot air heat food in a circular manner, also with an over-heating protection.
For your comfort of use, the exterior handle and touch doesn't heat up as it cooks.