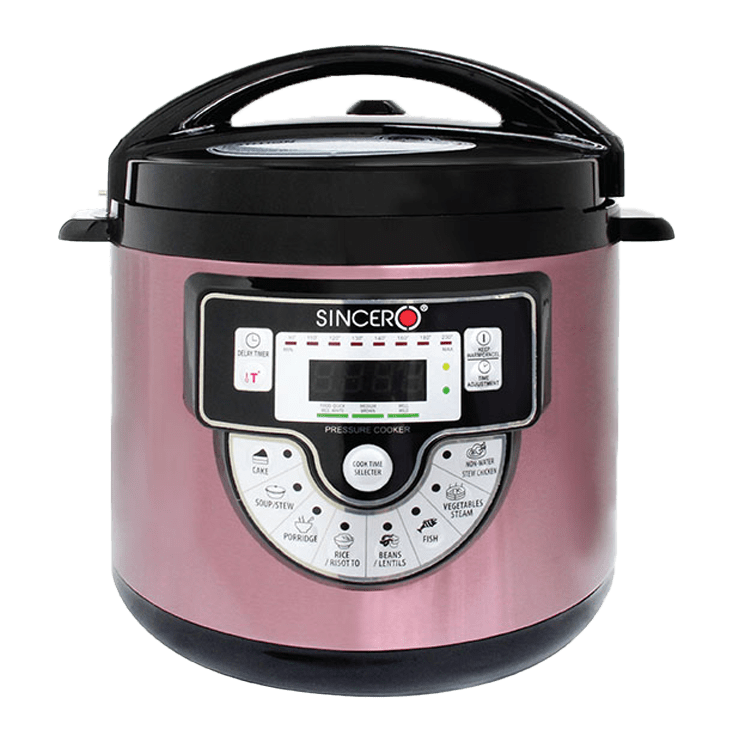 Product Specification
Multi-function cooker
Featuring 8 pre-set cooking menu, you can use it to cook almost everything from soup, stew, rice cooking, steam, cake making, and much more. It comes with variety of cooking menu and giving you option to cook different meals with slow cook, pressure cooking, or reheat mode
Non-stick inner pot
The non-stick inner pot allows you to stew, steam, stir fry and deep fry all your favourite food without the use of too much oil. An added plus point for those who dislike cleaning dirty pots or attending to dirty dishes. The detachable non-stick coating inner pot is east when it comes to cleaning, so worry not about sticky leftovers or stains in the pot because you can just clean them away easily.
Flavour Infusion Technology to save food 70% faster
With the build-in Flavour Infusion Technology, the high pressure within the cooker is able to cook the food much faster, tender and moisture with up to 70% time-saving.
Large Capacity
This generous pot size at 6 litres enables you to cook meals in family size from curry gravy to whole roasted chicken stew or flavorful biryani rice.
What's in the box
1 x SINCERO Pressure Cooker (Main Unit)
1 x 6L Non Stick Inner Pot
1 x Steamer Rack
1 x Rice Scooper
1 x Measuring Cup
1 x Power Cord