Circular Air Intake
Circular Air Intake function with all-round circular air inlets allow more air flow into tub for maximum drying efficiency during spin-drying.

Hydro Power Wash
2 water jet outlets generates a big water circulation & dissolves detergent water evenly into the fabric.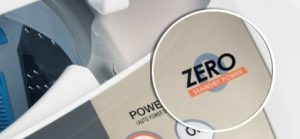 Zero Standby Power
Conventional washing machines use electricity even on standby mode, when the wash/spin cycle is completed. With Toshiba's Zero Standby Power technology, no electricity is used during standby mode. This new technology can save you up to 20% of energy.