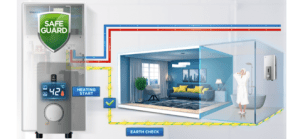 Superior safeguards
Automatically detects whether the earth connection is connected. If everything is normal, the water heater will function as usual, otherwise the water heater will not be activated. Should a leakage occur, the leakage current will flow firstly through the earth connection, keeping you safe.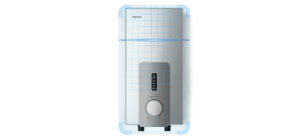 Peace of mind assured with double relay safety protection
Should there be any electricity leakage, both "L" and "N" wires will be cut off at the same time, ensuring your highest safety at all time.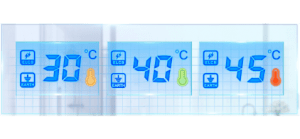 Set your preferred temperature precisely
The Smart Control System with an LED display allows you to customize the temperature you desire.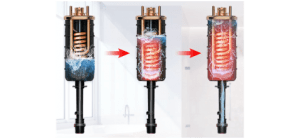 Prevent scalding with Whirl Water Flow technology
A dual heating element in the water heater improves heating efficiency and stabilizes the temperature to prevent accidental scalding from occurring.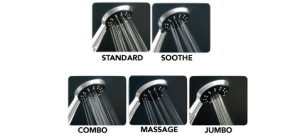 Different shower modes for a more pleasurable shower
5 versatile shower modes are available; Standard, Soothe, Combo, Massage and Jumbo.