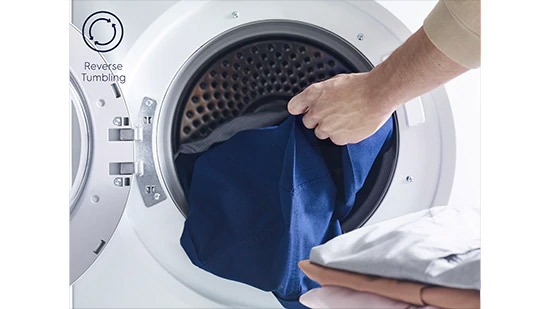 Less wrinkles, effortless elegance
Alternate clockwise and anti-clockwise drum movements reduce clothes tangling and result in up to 32% less wrinkles*. There's less need for ironing too, so fabrics look newer for longer.
*32% less wrinkles vs line drying - tested and certified by THTI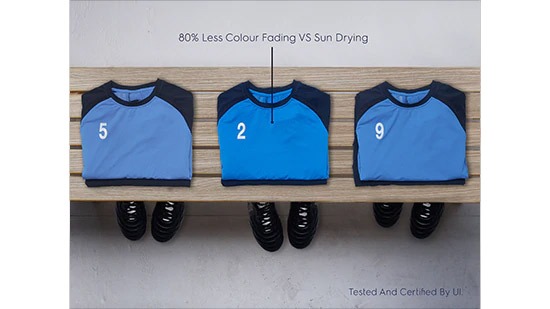 Superior colour care
Confidently dry your clothes in Electrolux dryers for up to 80% better colour care after 52 cycles*, so your favourites look and stay vibrant for longer.
*80% less colour fading vs sun drying - tested and certified by UL.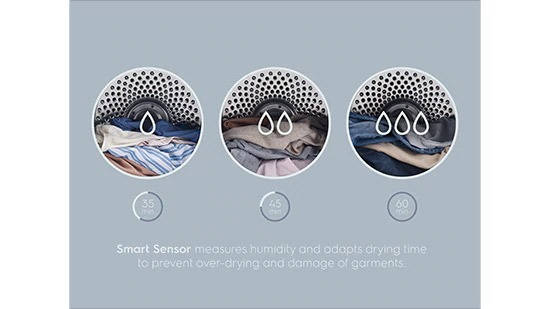 Fabric quality protected, no over-drying

Our Smart Sensor customises drying time for precise care. Humidity sensors make sure nothing is ever over-dried, so fabric quality is always protected.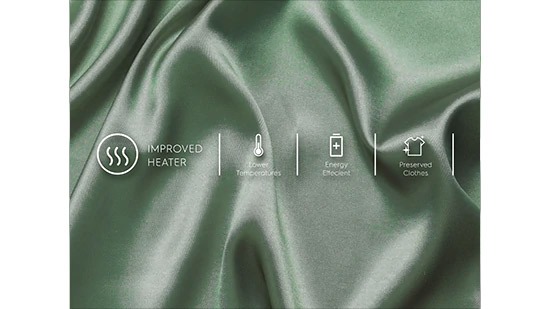 Delicate drying, energy saving

Experience optimum drying performance, even at lower temperatures. Not only could you save up to 6% in energy usage, but your clothes will be protected, too.
*6% energy saving vs previous model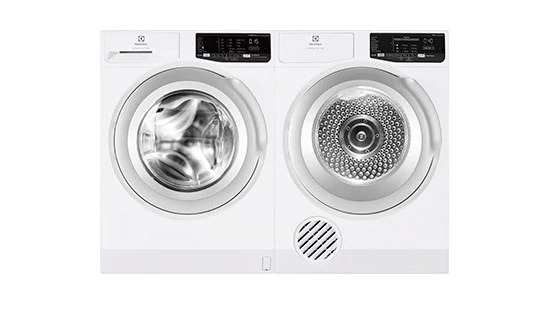 Perfect pairing for a seamless look

Fit your dryer wherever you want it - either next to, or on top of your washer, using a stacking kit. Pair this dryer with Electrolux UltimateCare™ 500 front load washer for a seamless look.