NA-F70S7HRT
Superior Wash
Performance
with Exceptional
Ease of Use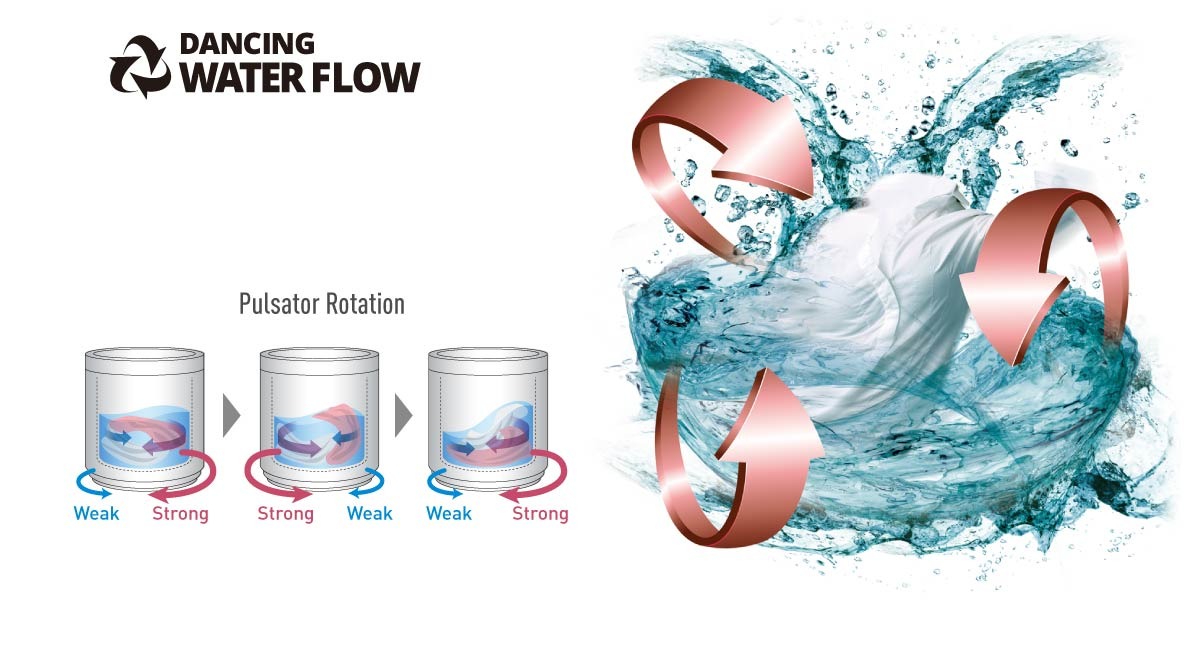 Excellent Washing Performance with Dancing Water Flow
Thoroughly agitates clothes to evenly rub them clean with just a little water.
Thanks to unique control, quick reverse rotation of the pulsator is possible.
Even with just a little water, this generates waves that uniformly agitate clothes.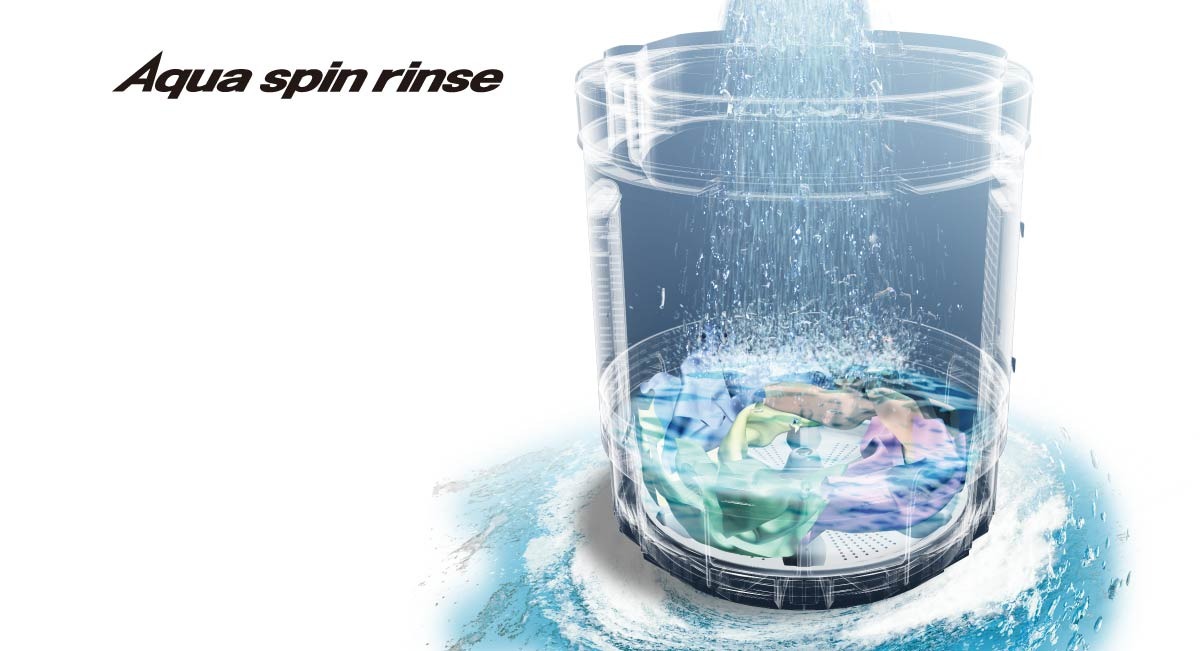 Eco-Friendly Water and
Energy Save Courses
Water Save Course
In response to demand for more water saving, Panasonic
offers the Water Save Course. With Aqua Spin Rinse,
instead of rinsing with water in the drum, a shower first
effectively removes foam to enable more efficient rinsing
with less water.
Energy Save (Speedy)
With less washing and spinning time, reduces electricity
consumption.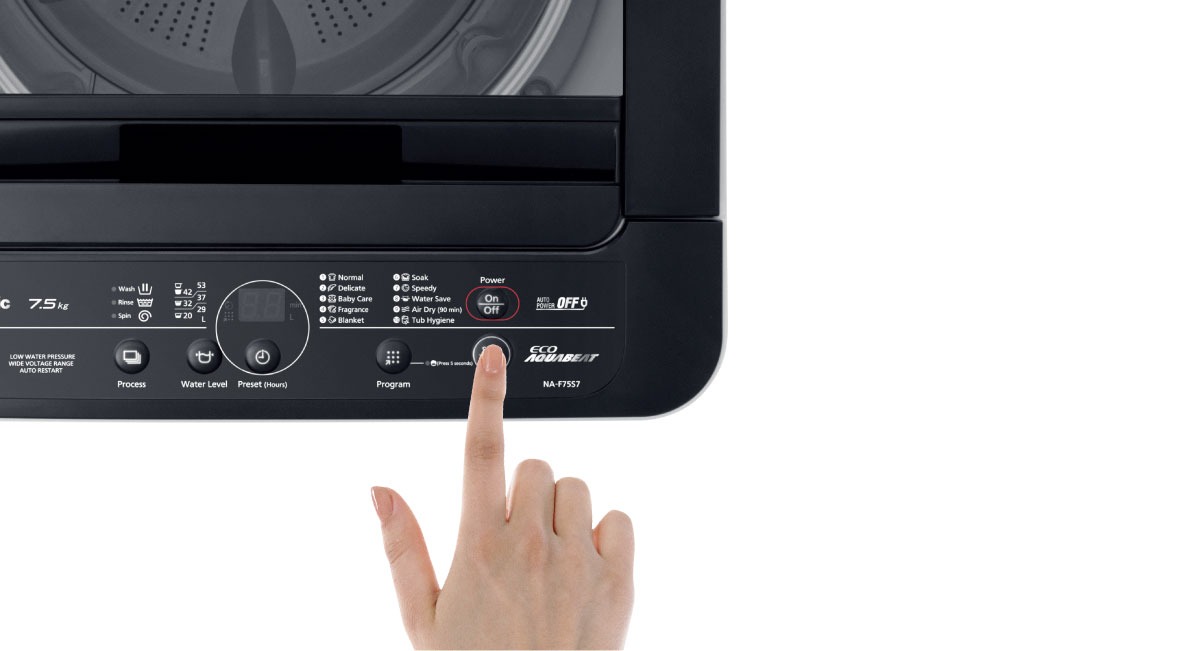 Easy-to-Use Control Panel
The control panel is easy to read, use, and understand.
It is designed so that anyone can operate the washing
machine easily from day one.
*Photo shows the NA-F75S7 model