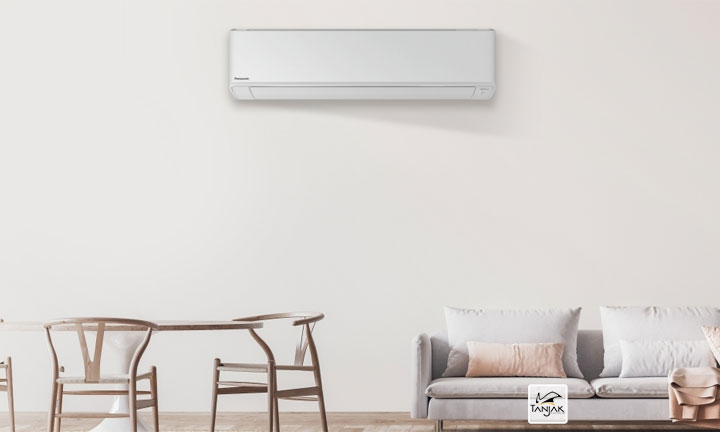 24-Hour Quality Air
Panasonic's Standard Inverter offers both performance and better energy savings. Enjoy fast and powerful cooling sensations during start-up with a push of a button, and conveniently manage and control your air conditioning unit with the Panasonic Comfort Cloud app*.
*Requires optional network adaptor.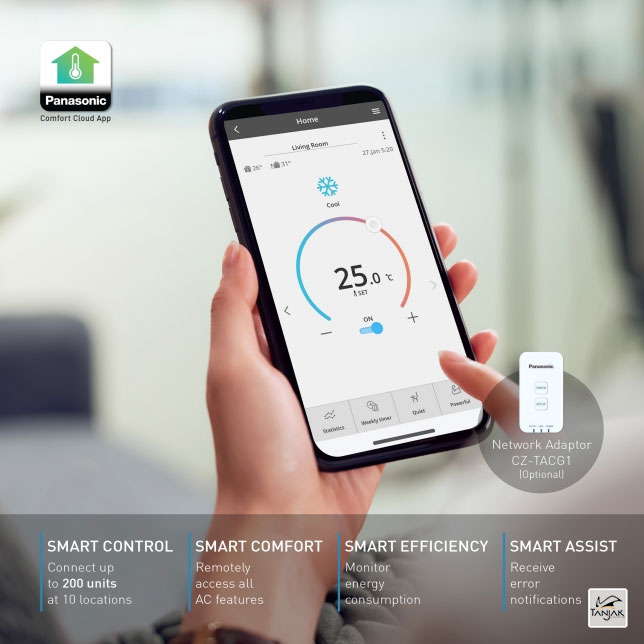 Convenient Centralised Control
With the optional network adaptor CZ-TACG1 and Panasonic Comfort Cloud app, connect up to 20 air conditioning units at 1 location (up to 10 locations), remotely access all air conditioning features, track and monitor usage of air conditioner units using comprehensive energy statistics and identify issues with error notifications for effortless troubleshooting, all just from one mobile device.
*Wireless LAN Remote Control for Internet Connection (optional network adaptor) applicable to CS-PU9XKH-1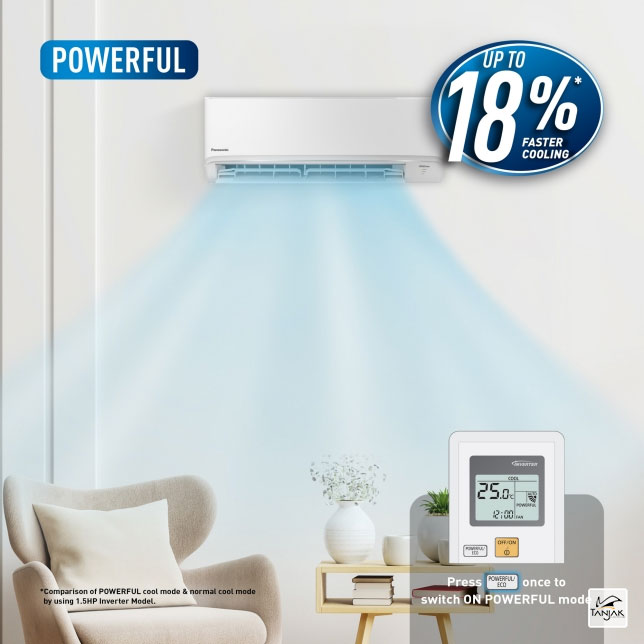 Instant Cooling with A Push of A Button
POWERFUL Mode cools your room faster by 18%*, running both the compressor and indoor fan at super high speed for you to enjoy instant powerful cooling during start-up.
*Comparison of POWERFUL cool mode & normal cool mode by using 1.5HP Inverter Model.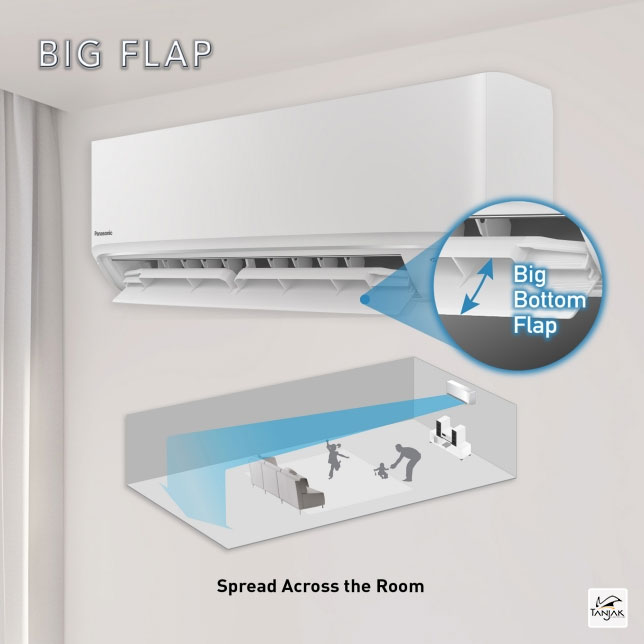 Long Airflow with Big Flap
Big bottom flap directs cooling and comforting air across the room for an optimal cooling sensation.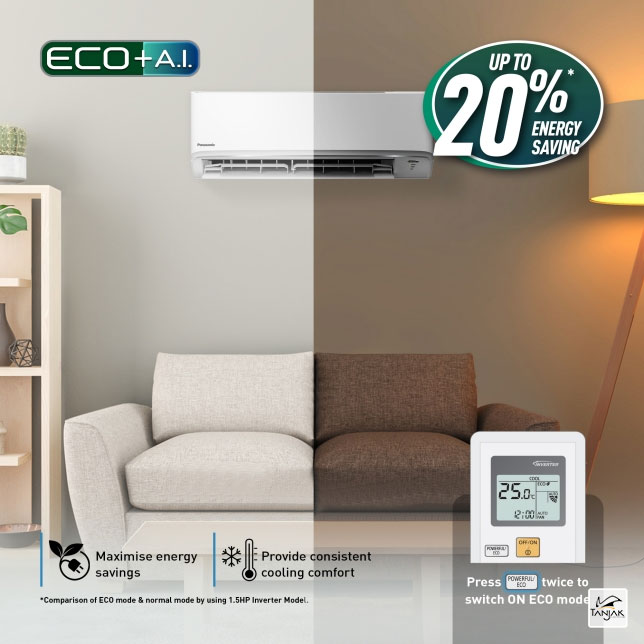 Intelligently Balances Energy Savings and Comfort
ECO Mode with A.I Control learns and judges the optimal ECO level to maximise energy savings up to 20%* while providing consistent cooling comfort.
*Comparison of ECO Mode & normal mode by using 1.5HP Inverter Model.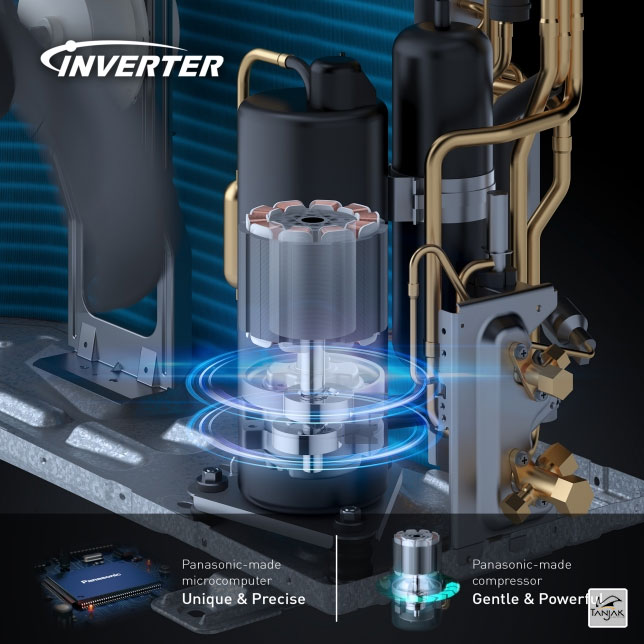 Energy Saving with Inverter
Panasonic's Inverter technology uses a Panasonic-made microcomputer and compressor to precisely control temperature, which provides a balanced comfort level in the environment while saving energy.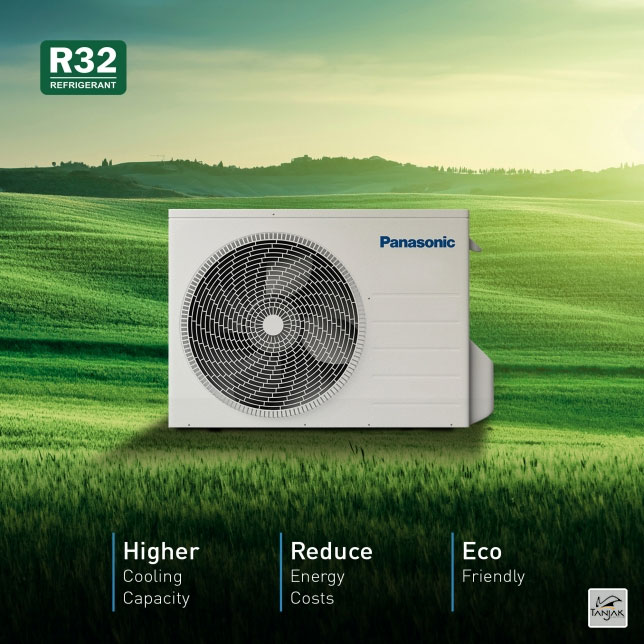 Eco-friendly R32 Refrigerant
Panasonic air conditioners have been increasingly adopting the eco-friendly R32 refrigerant. An excellent heat transfer medium for energy efficiency and cost savings. It also has low global warming potential, making it friendlier to the environment.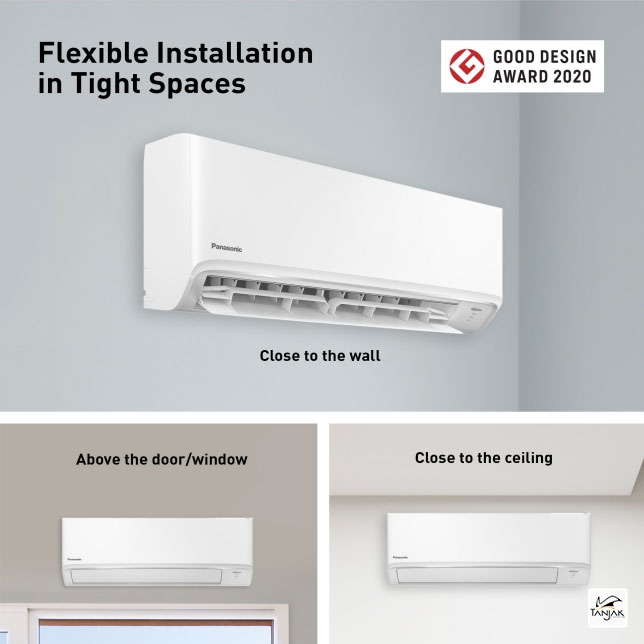 Fits Perfectly Anywhere
A compact size with minimalist finishing, the air conditioner fits easily in any interior. The timeless design blends harmoniously in tight and narrow spaces such as close to ceilings, near walls, above doors and windows to express a stylish and modern look, no matter where you install your air conditioning unit.