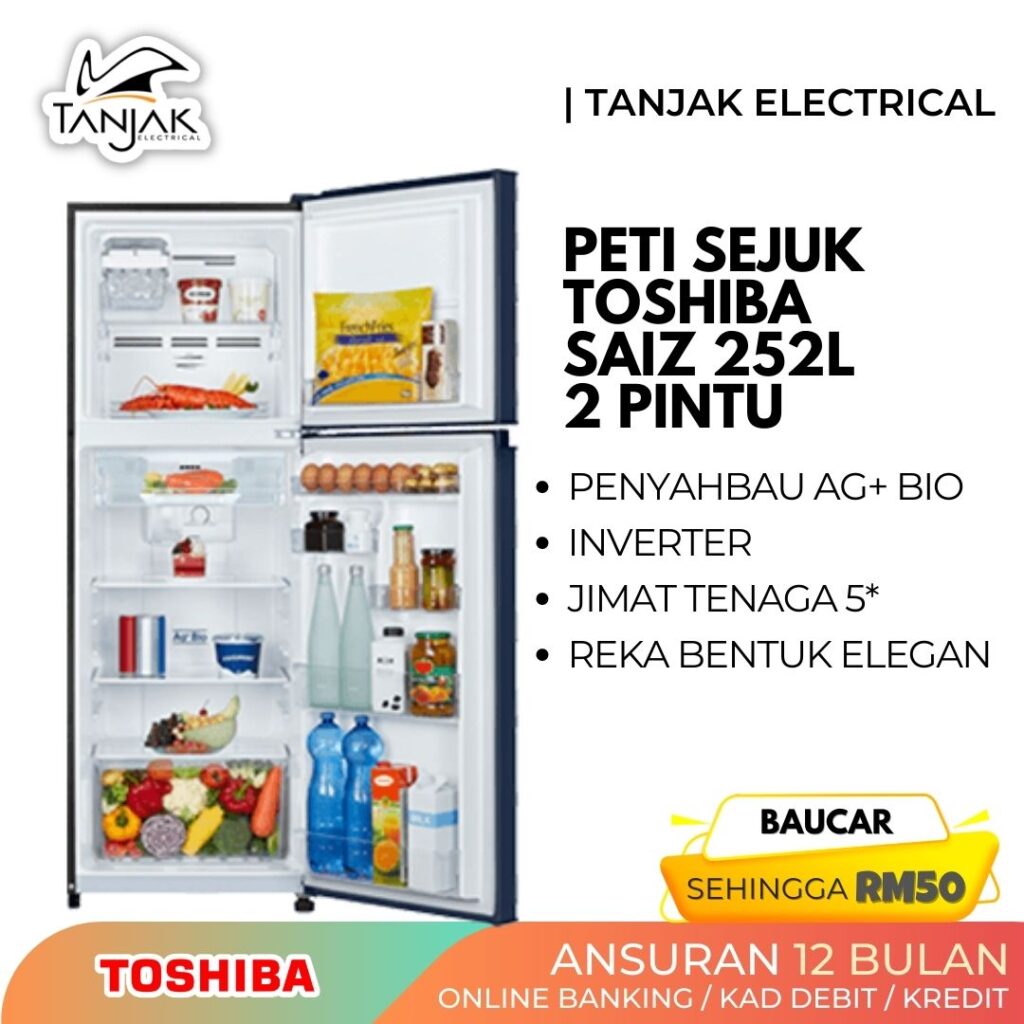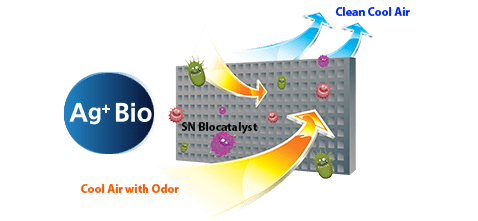 Ag+ Bio Deodorizer
Ag+ Bio Deodorizer keeps clean cool air by effectively dismantle unpleasant odour and restrain bacteria growth inside the refrigerator. Thus keeping food fresh for a longer period of time.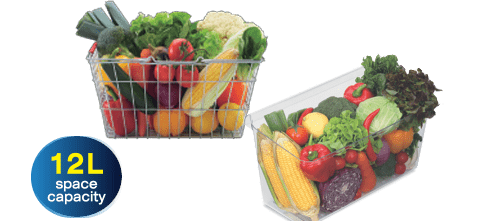 Vegetable Room for Freshness
A vegetable compartment (with storage space up to 12 litres) allows you to store and organize fruits and vegetables easily, quickly and conveniently.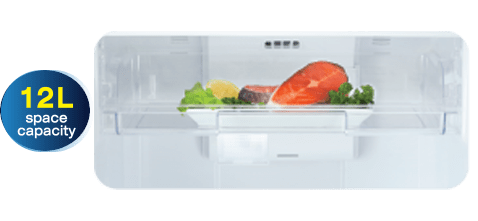 Chiller Room Cooling
Excellent chilling to keep "meat/fish" including Ag+ Bio Deodorizer system which deodorizes strong odours.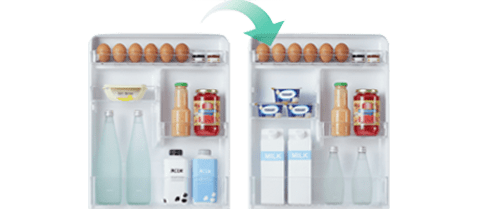 Adjustable Door Pocket
By changing the position of the door pockets, it can flexibly store big and small items according to your needs.