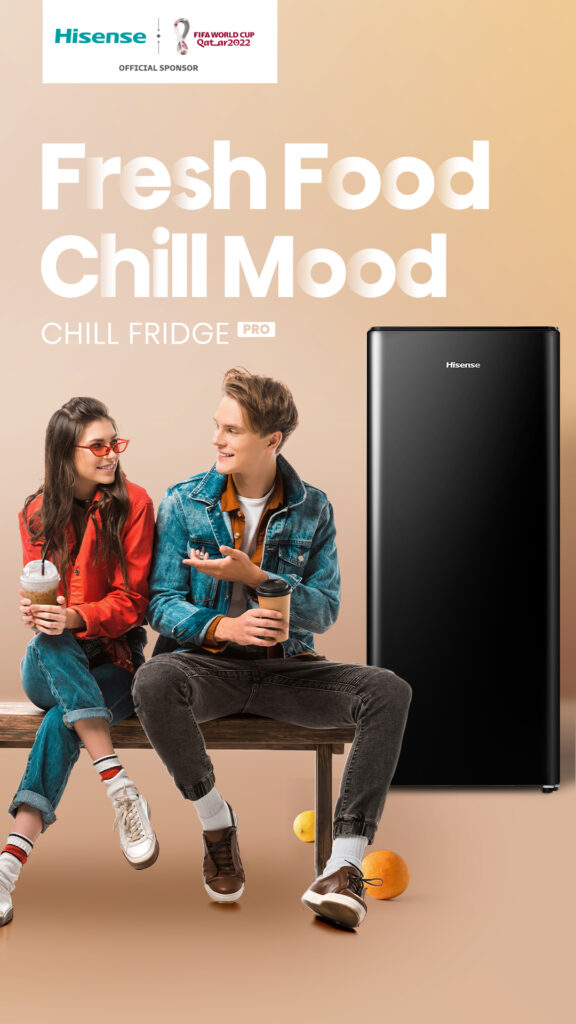 Chill Fridge Pro
Fresh Food, Chill Mood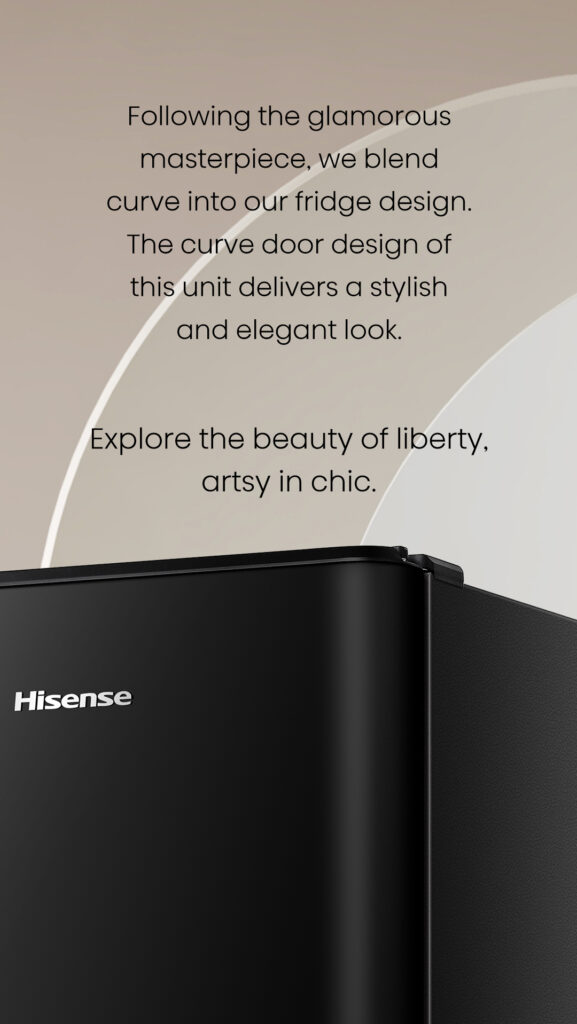 RR239D4ABN
Hisense 105L Single Door Fridge Refrigerator
Following the glamorous masterpiece, we blend curves into our fridge design. The curve door design of this unit delivers a stylish and elegant look.
Explore the beauty of liberty, artsy in chic.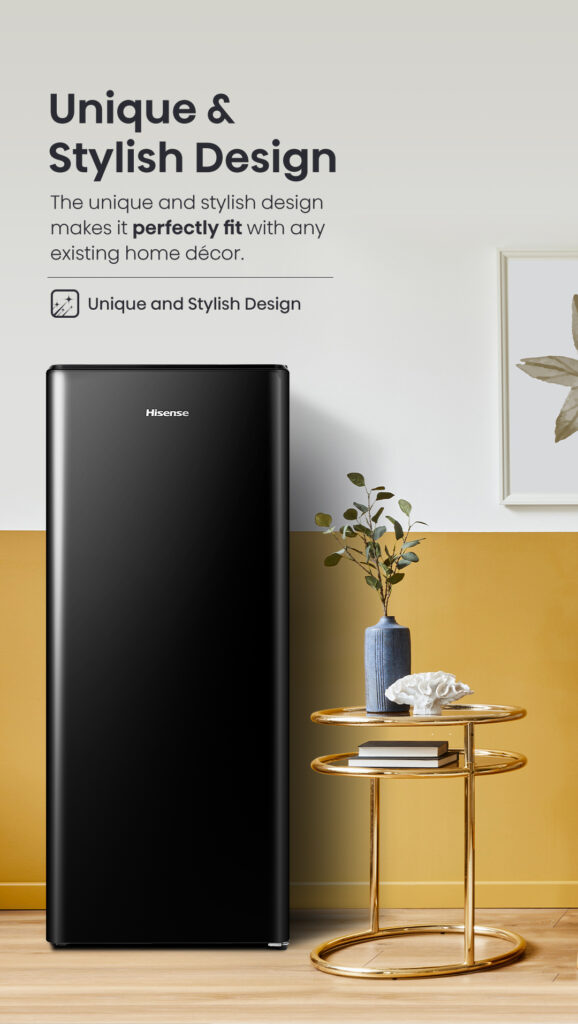 Hisense 105L Single Door Fridge Refrigerator RR239D4ABN
Unique and Stylish Design
The unique and stylish design makes it perfectly fit with any existing home decor.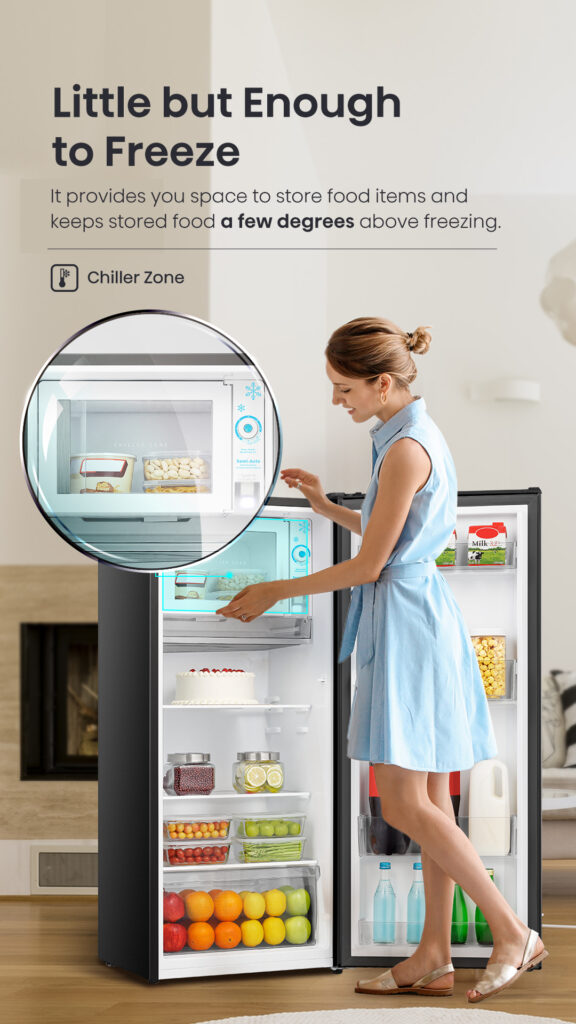 Chiller Zone
Little but Enough to Freeze
It provides you space to store food items and keeps stored food a few degrees above freezing.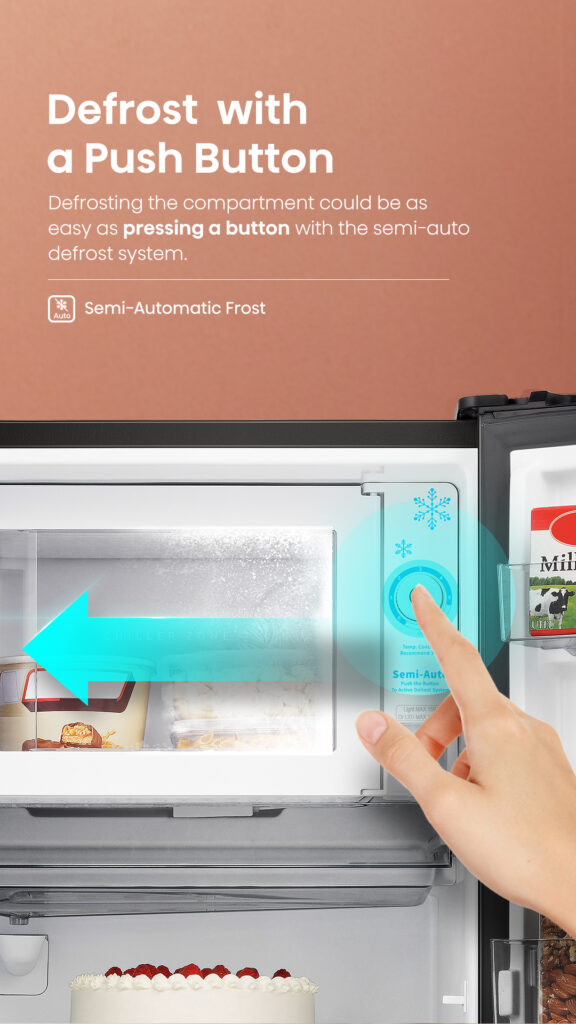 Semi-Automatic Frost
Defroat with a push button
Defrosting the compartment could be as easy as pressing a button with the semi-auto defrost system.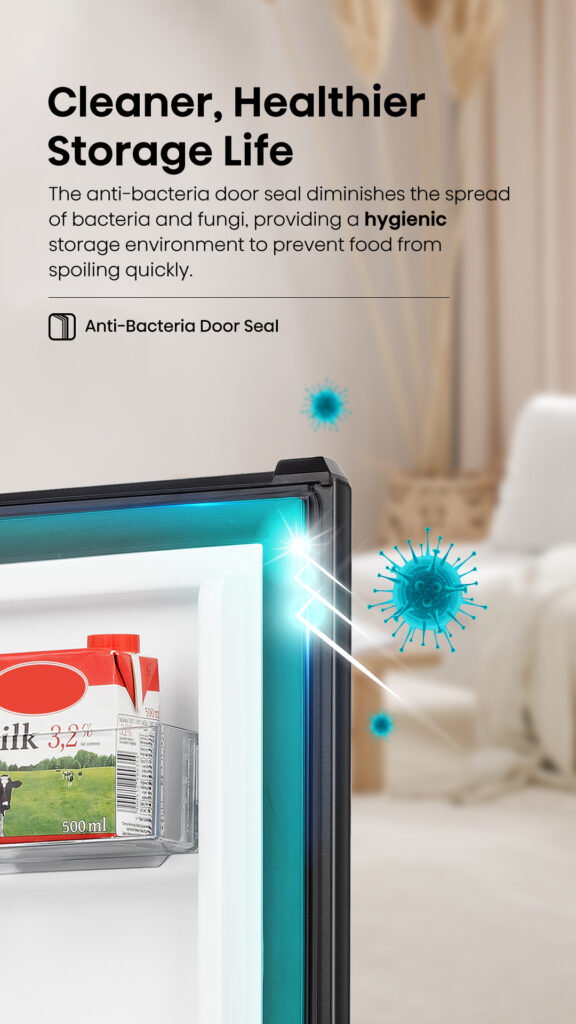 Anti-Bacteria Door Seal
Cleaner, Healthier Storage Life
The anti-bacterial door seal diminishes the spread of bacteria and fungi, providing a hygienic storage environment to prevent food from spoiling quickly.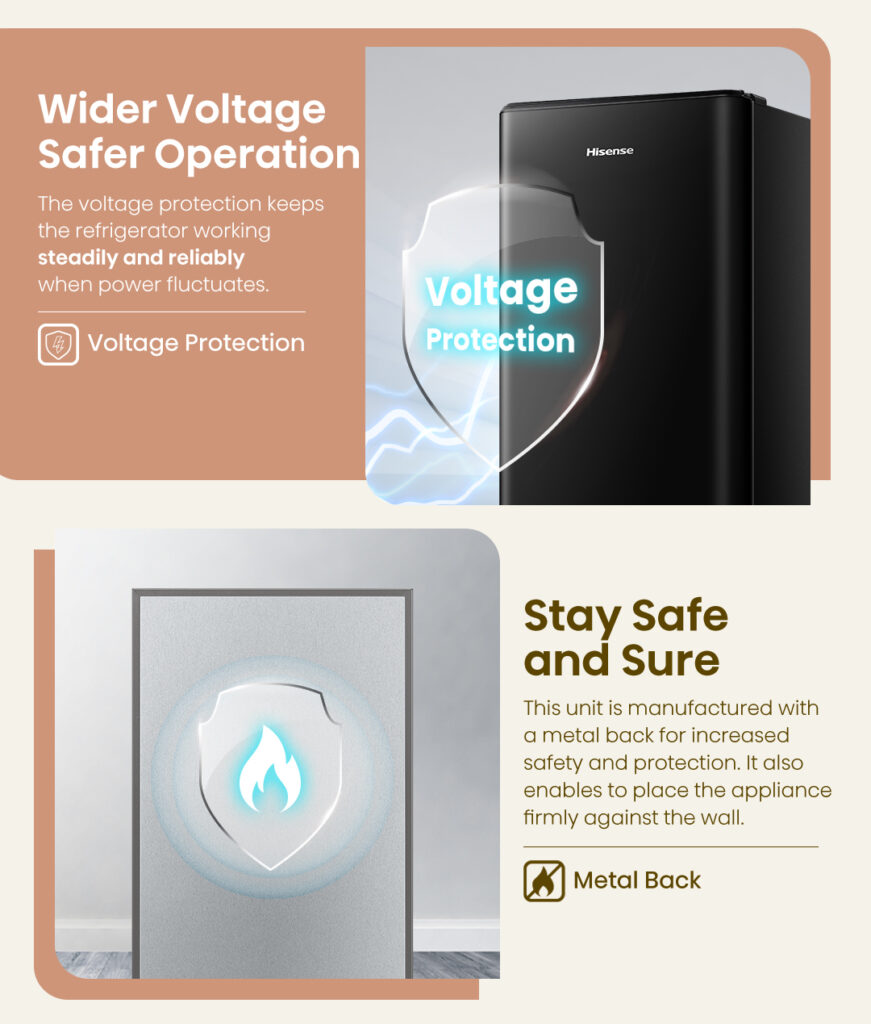 Voltage Protection
Wider Voltage, Safer Operation
The voltage protection keeps the refrigerator working steadily and reliably when power fluctuates.
Metal Back
Stay safe and sure
This unit is manufactured with a metal back for increased safety and protection. It also enables placing the appliance firmly against the wall.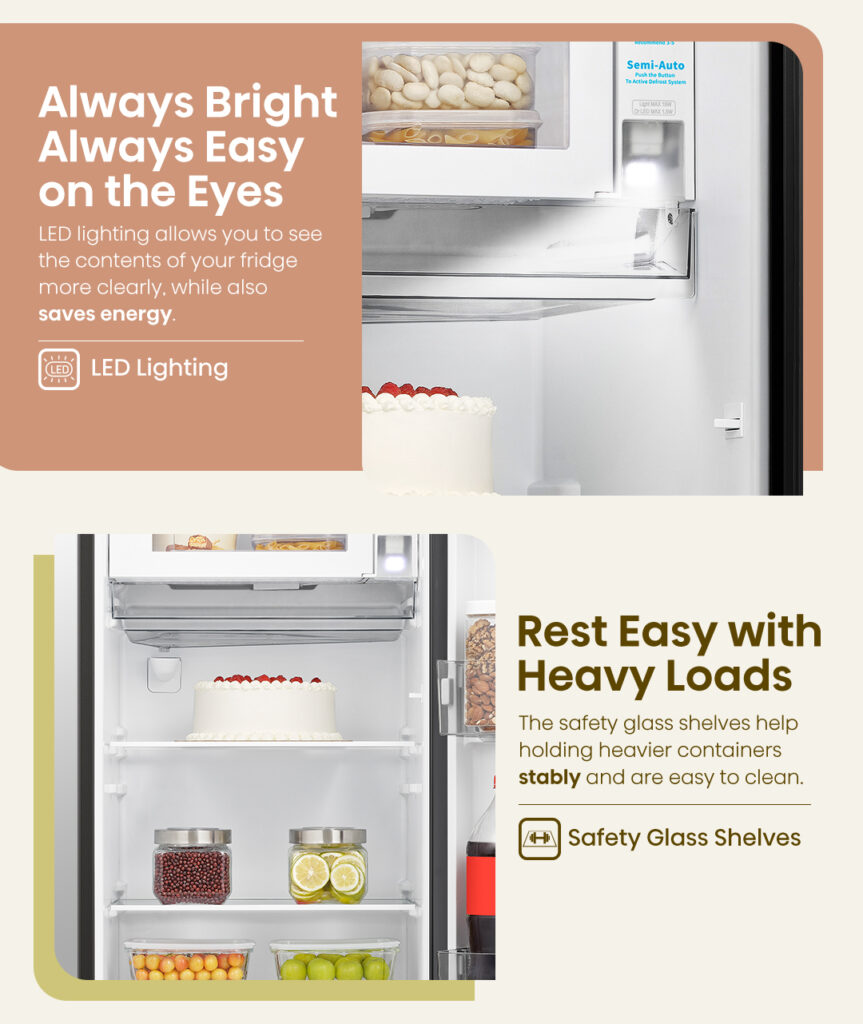 LED Lighting
Always bright, Always easy on the eyes
LED Lighting allows you to see the contents of your fridge more clearly, while also saving energy.
Safety glass shelves
Rest easy with heavy loads
The safety glass shelves help hold heavier containers stably and are easy to clean.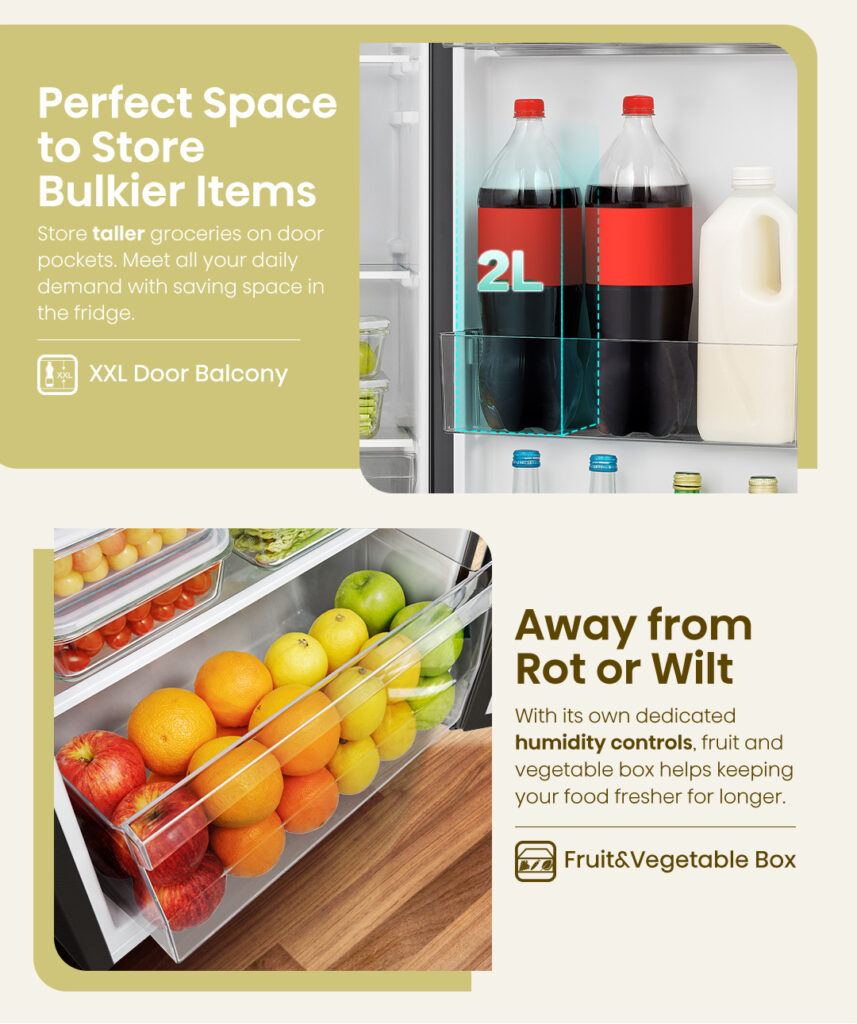 XXL Door Blacony
Perfect Space to Store Bulkier Items
Store taller groceries in door pockets. Meet all your daily demands by saving space in the fridge.
Fruit and Vegetable box
Away from rot or wilt
With its own dedicated humidity controls, the fruit and vegetable box help keep your food fresher for longer.