Upgrade Your Viewing Experience with Hisense TV 50 Inch 50E6H 4K UHD Smart VIDAA at Tanjak Electrical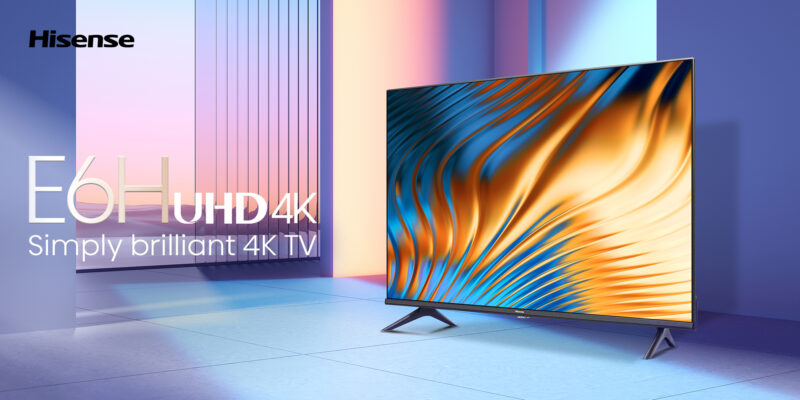 Model: Hisense 50E6H
TV Type: 4K Smart UHD LED
Discover an Unbelievable TV Viewing Experience
Jump into the World of Hisense 4K UHD TV
Dive into a breath-taking display of colors and experience unparalleled clarity with the Hisense 50" 50E6H E6H Series 4K Smart UHD TV. Discover immersive pictures as real as the world around you.
Exceptional Features
From VIDAA U5 Smart OS, VIDAA Voice, Dual Band WIFI to Game Mode and Sport Mode, the Hisense 50" 50E6H E6H Series is packed with ground-breaking features that will transform your TV viewing experience.
Product Features: Hisense TV 50 Inch 50E6H 4K UHD Smart VIDAA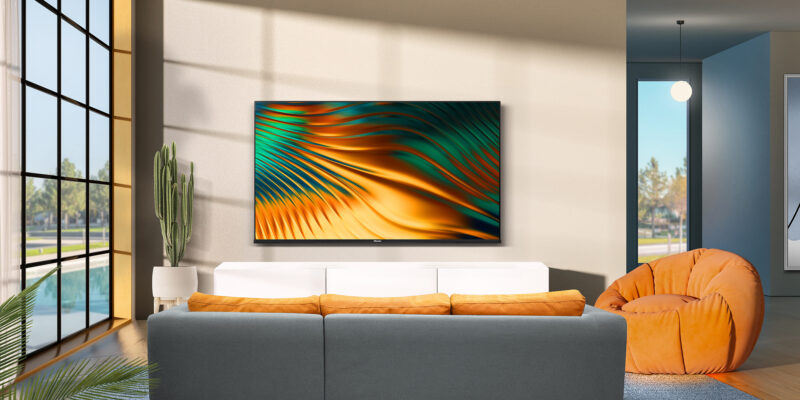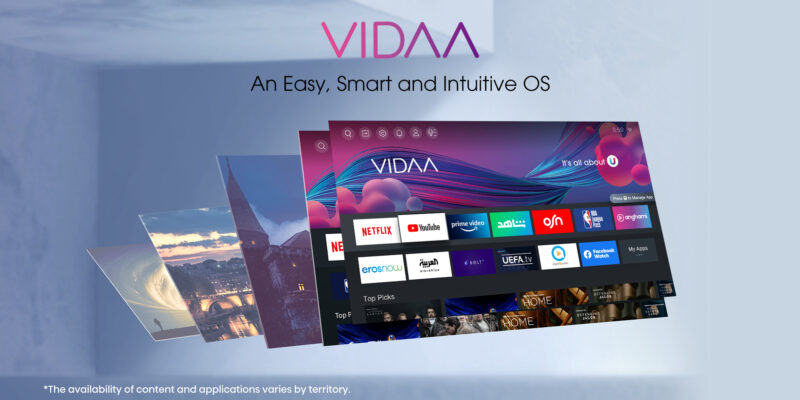 Enjoy a Smarter Viewing Experience with VIDAA
The Hisense TV 50 Inch 50E6H boasts the smart VIDAA operating system. Easy to use, even a 5-year-old can enjoy this feature with ease! Navigate between your games, streaming services, and other features as simple as pie. It's like having a super-smart buddy right there in your remote control.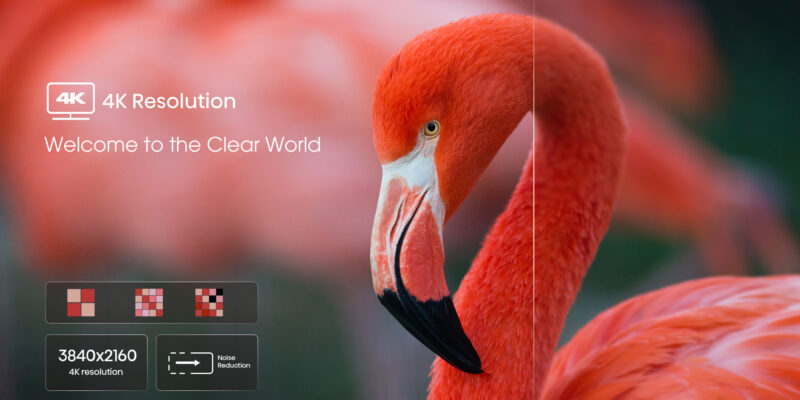 Step into the Clear World of 4K Resolution
Experience the clarity and stunning detail that only a 4K resolution Hisense TV 50 Inch 50E6H can provide. A whole new world opens with four times the resolution of Full HD. Every image leaps off the screen, filling your senses and immersing you completely. It's high time you bid adieu to the blurry world and embrace the clear 4K!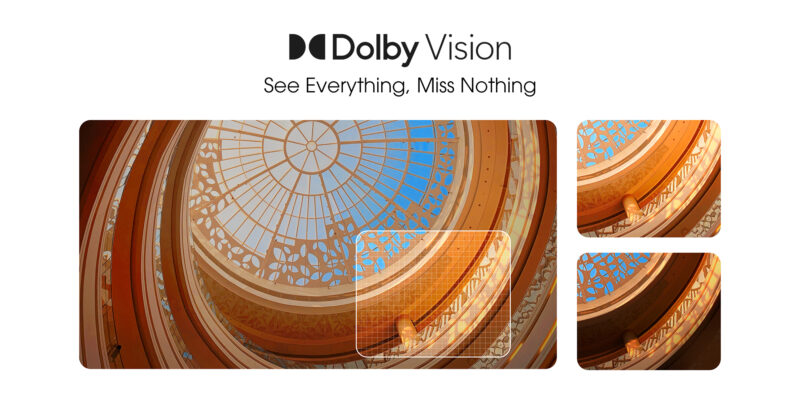 Witness Ultimate Color Accuracy with Dolby Vision
Enjoy a cinematic view right from the comfort of your living room with Dolby Vision. Exclusively on your Hisense TV 50 Inch 50E6H, it enhances your experience by showing vibrant colors in all their glory. Rest assured, you won't miss a single detail with Hisense.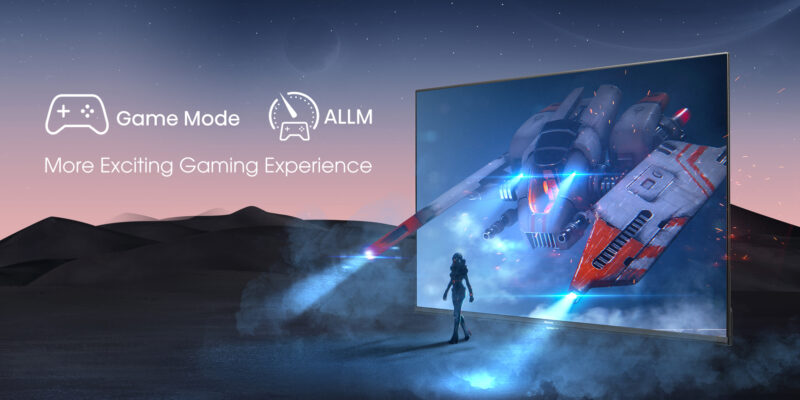 Level Up Your Game with Game Mode
Get ready for a more exciting gaming experience as the Hisense TV 50 Inch 50E6H's Game Mode offers smoother gaming action. Give yourself the competitive edge with the ideal sound and image settings for gaming. It's almost as being inside the game.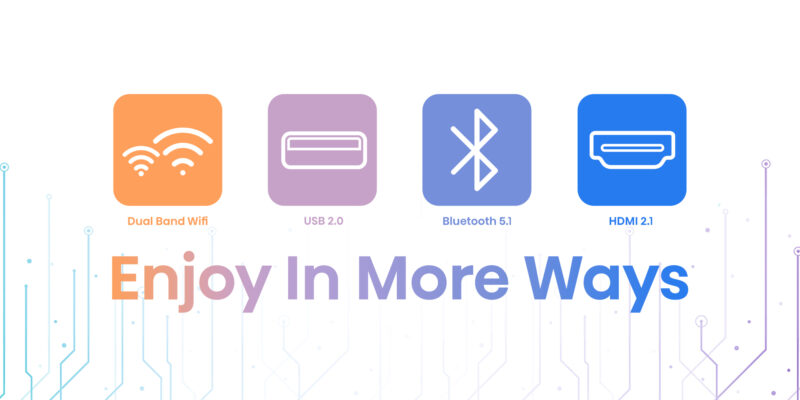 Broaden Your Connectivity
Connect and stream content in a breeze with Hisense TV's dual-band WiFi, USB 2.0, Bluetooth 5.1, and HDMI 2.1. Now, you can share, stream, and enjoy your favorite multimedia easily. It's all about staying connected with Hisense.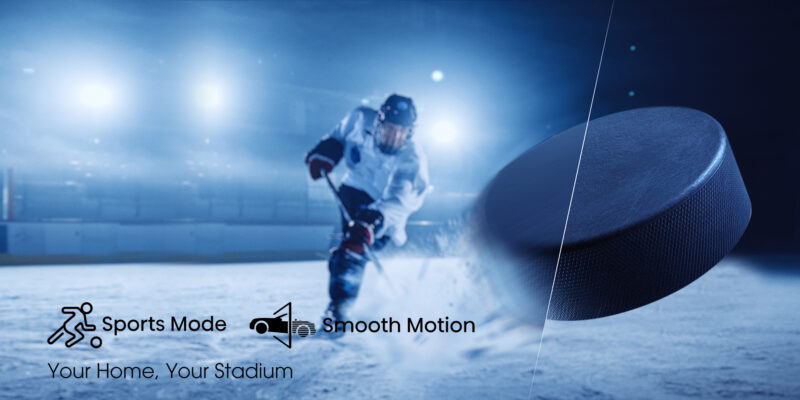 Transform Your Living Room into Your Personal Stadium with Sports Mode
Experience the thrill of important sports events with the smooth motion and dynamic audio of Sports Mode. Make every dive, hit, and goal feel like they are unfolding right there in your living room. With Hisense TV 50 Inch 50E6H, your home becomes your stadium, forever!
Hurry up! This is the perfect time to revolutionize your TV-viewing with Hisense TV 50 Inch 50E6H!
Product Specification: Hisense TV 50 Inch 50E6H 4K UHD Smart VIDAA
| Specification | Details |
| --- | --- |
| Brand | Hisense |
| Wall Mount Dimensions (Horiz / Vert) – mm | 200 / 300 (50″) |
| Dimensions with Stand (W x H x D) – mm | 1116x709x226 (50″) |
| Dimensions without Stand (W x H x D) – mm | 1116x648x82 (50″) |
| Net Weight (with stand / without stand) – kg | 9.9 / 9.8 (50″) |
| Gross Weight – kg | 13.7 (50″) |
| Resolution | Ultra HD 3840×2160 |
| Quantum Dot | - |
| Wide Colour Gamut | - |
| Connectivity | Details |
| RF- Radio Frequency Input | 1 |
| Component or Y Pb (Cb) Pr (Cr) Input | - |
| Audio L/R for Component Input (Shared with AV input) | - |
| AV Input | 1 |
| USB | 2.0×2 |
| Optical Digital Audio Output (SPDIF) | 1 |
| Earphone Jack | 1 |
| HDMI inputs 2.0(4K@60Hz) / 1.4(4K@30Hz) | HDMI 2.0×3 |
| Smart TV | Details |
| Ethernet Port (RJ45 Connector) | 1 |
| Wi-Fi Protocols IEEE 802.11 | b, g, n |
| Wi-Fi Bands (GHz) | 2.4 |
| DLNA Compliance | Yes |
| Bluetooth | Bluetooth 5.0 |
| Anyview (Screen Mirroring) | Yes |
| One Touch Access | Youtube, Netflix, Prime Video |
| UHD (4K) Streaming | Yes |
| Digital TV | Details |
| Television System (DVB-T / DVB-T2) | Yes / Yes |
| Video Decoder (MPEG2 / MPEG 4) | Yes / Yes |
| AC3 Surround Sound Decoder | Yes |
| LCN- Logical Channel Number and DTV Service Name Support | Yes |
| Teletext Support | Yes |
| Subtitles | Yes |
| Backlight Control | Yes |
| Local dimming / Controllable Zones | - |
| HDR – High Dynamic Range | Yes |
| HDR System | HDR 10 |
| Motion Enhancement and compensation (MEMC) | - |
| Sound | Details |
| Audio Power Output Per Channel (Watt) | 10 |
| Number of Speakers | 1 |
| Dolby Audio | Yes |
| Audio Enhancement | DTS Studio Sound |
| Features | Details |
| On/ Off Timer | Yes |
| User Interface | VIDAA U4 |
| Voice Search | Yes (On App) |
| Smartphone Remote Control Application | Yes |
| Warranty | Details |
| 2 year warranty | Yes |
Brand: Hisense