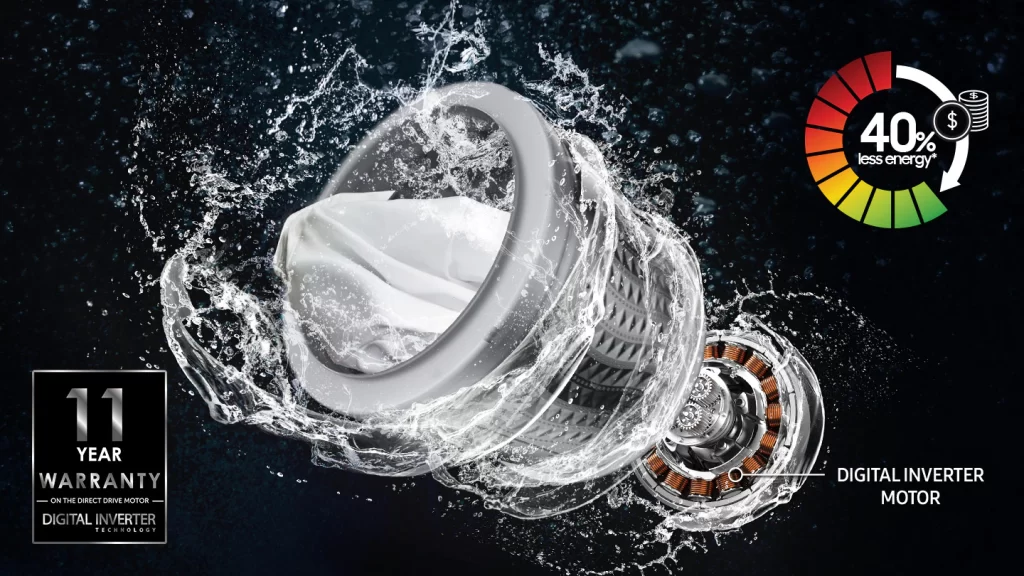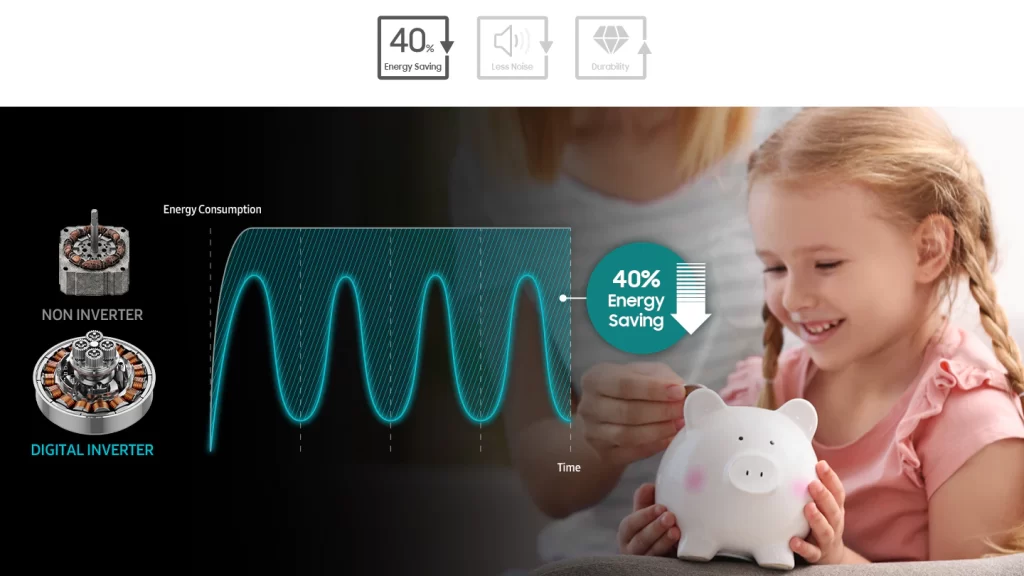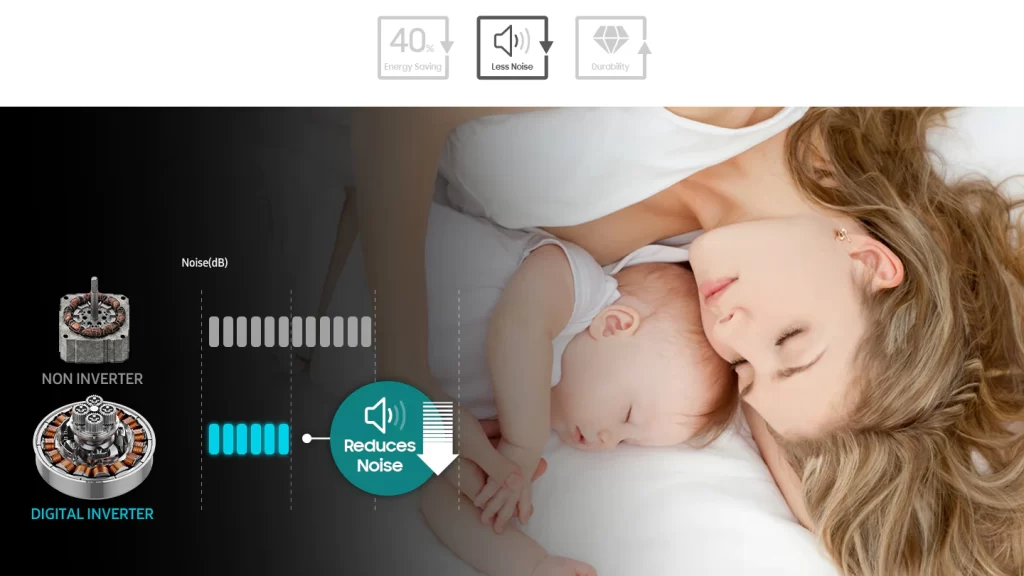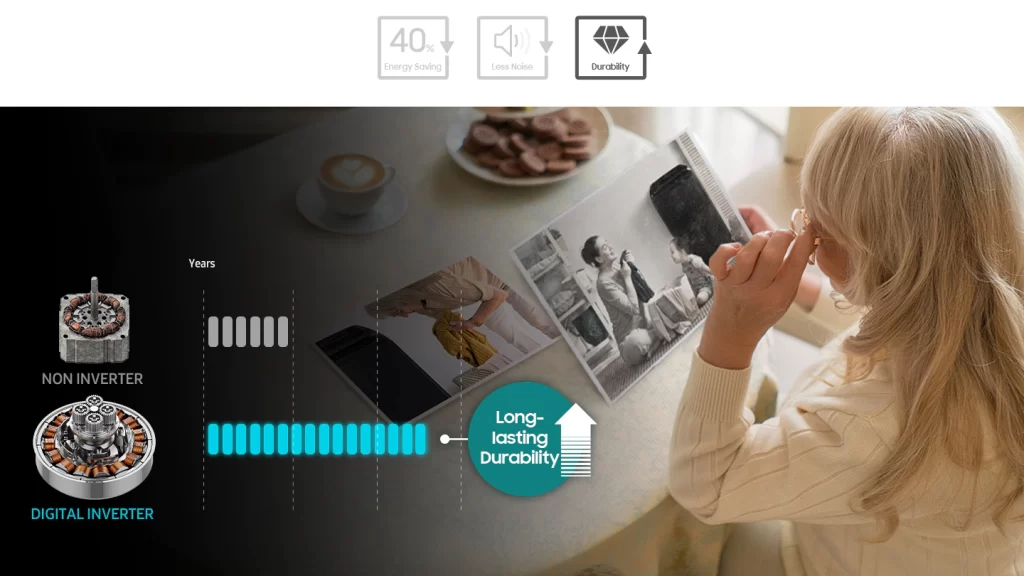 Digital Inverter Technology
Durable & Powerful
Enjoy greater energy efficiency and a long-lasting performance with Digital Inverter Technology– backed by an 11 year warranty*. It uses a planetary gear system to quietly amplify the power of the motor by up to 5 times**, but uses up to 40% less energy*** than a Universal Motor, thus providing outstanding durability.
*On motor only. See warranty card or http://www.samsung.com/sg/support/warranty/ for more information. **Based on internal testing of the Digital Inverter Technology Motor (25°C, Motor Dynamometer). ***Based on internal testing of the WA5000R with an inverter motor and the WA5700J with a non-inverter motor on a Normal Cycle (15 ± 2℃, 3kg load).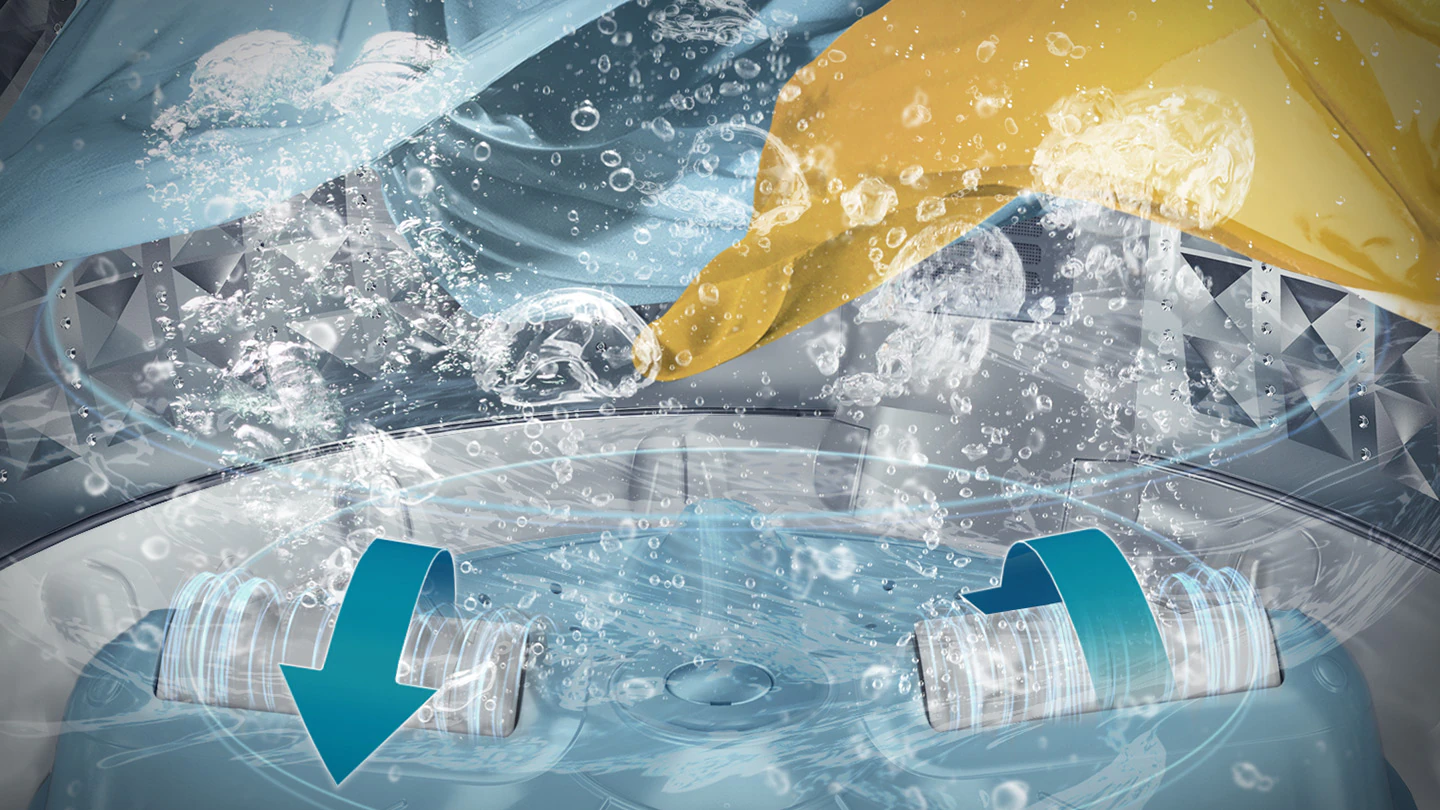 Wobble™ Technology

Powerful Wash, Gentle on Fabrics

Wobble™ technology provides gentle care for your fabrics without compromising washing performance. The Wobble pulsators generate a dynamic, multi-directional washing flow that prevents tangles, twist and knots while gently and thoroughly cleaning your garments with its increased washing power.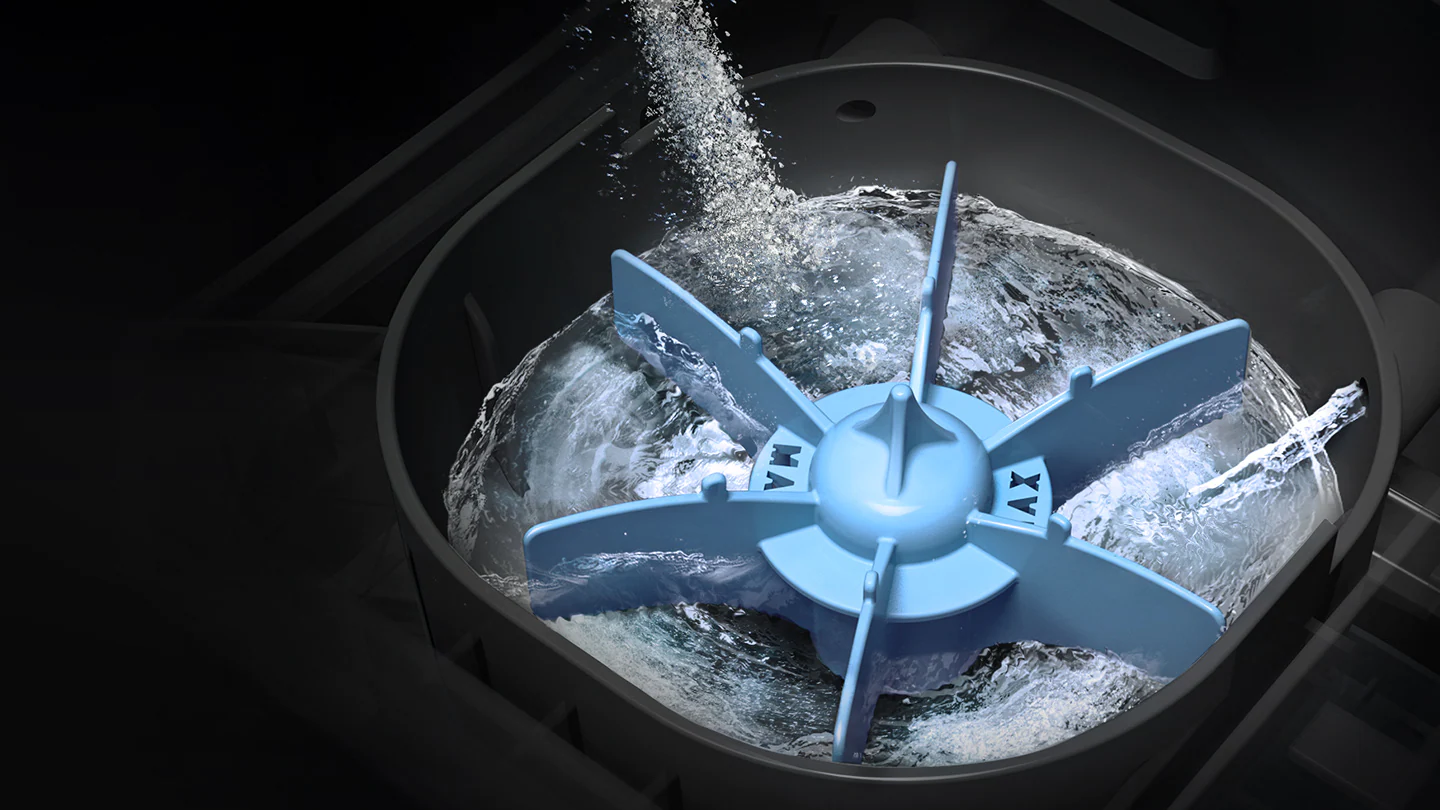 Magic Dispenser™
Dissolves Detergent Efficiently

Wash without worrying about residual detergent. The Magic DispenserTM is designed to create a powerful water vortex that dissolves liquid and powder detergent and disperses it evenly before the wash cycle starts. This minimises the risk of any residue being left on your clothes* and keeps the detergent box clean.
* Compared to a conventional Samsung washing machine without a Magic Dispenser™.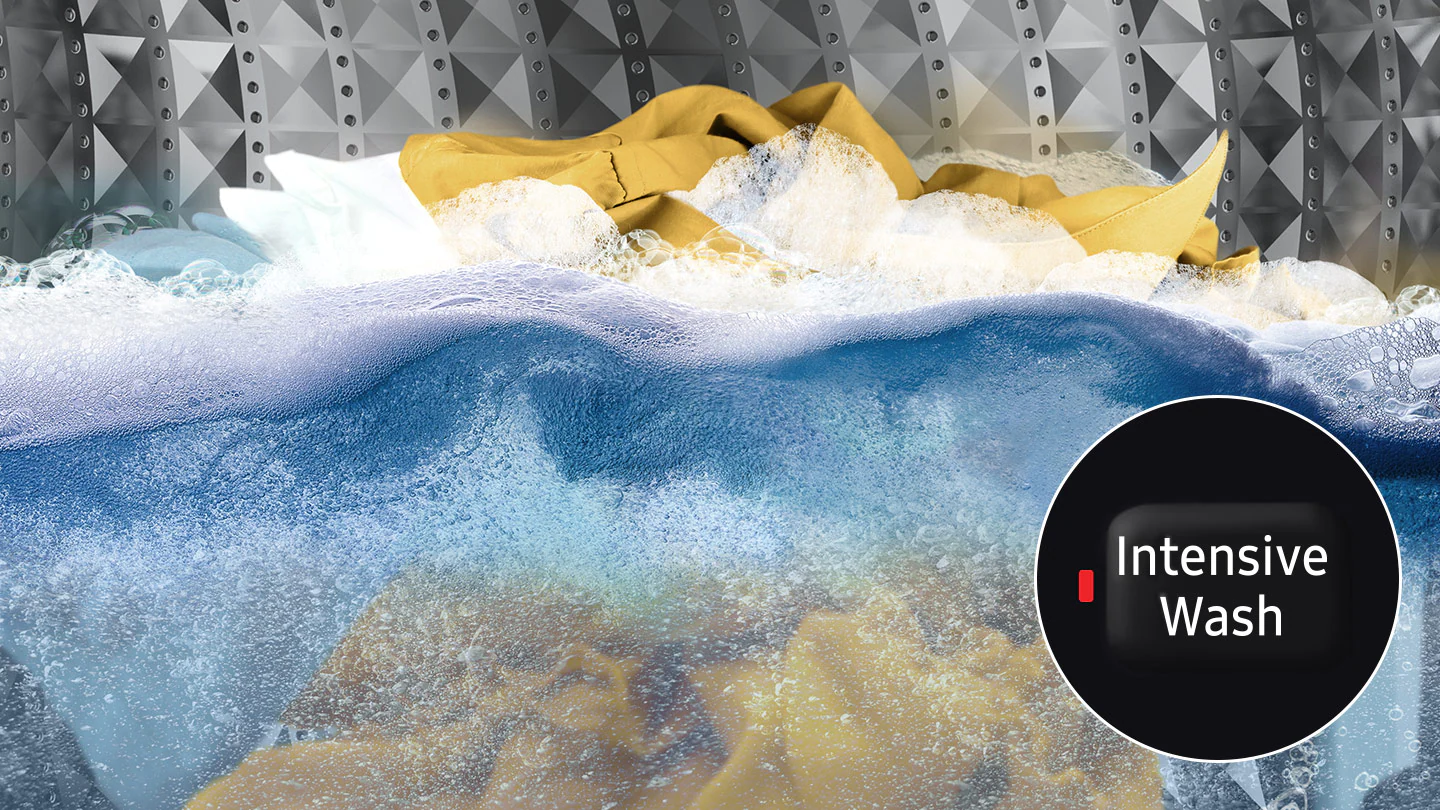 Intensive Wash

Intensive Cleaning

Keep clothes looking spotless with the Intensive Wash function that helps remove stubborn stains. It can be used with various washing modes* to remove stubborn stains by quickly pre-mixing the detergent. This enables water to penetrate deep into the fabric so that dirt can be removed more effectively.
* Available in all courses, except for the Quick Cycle and Delicate Cycle.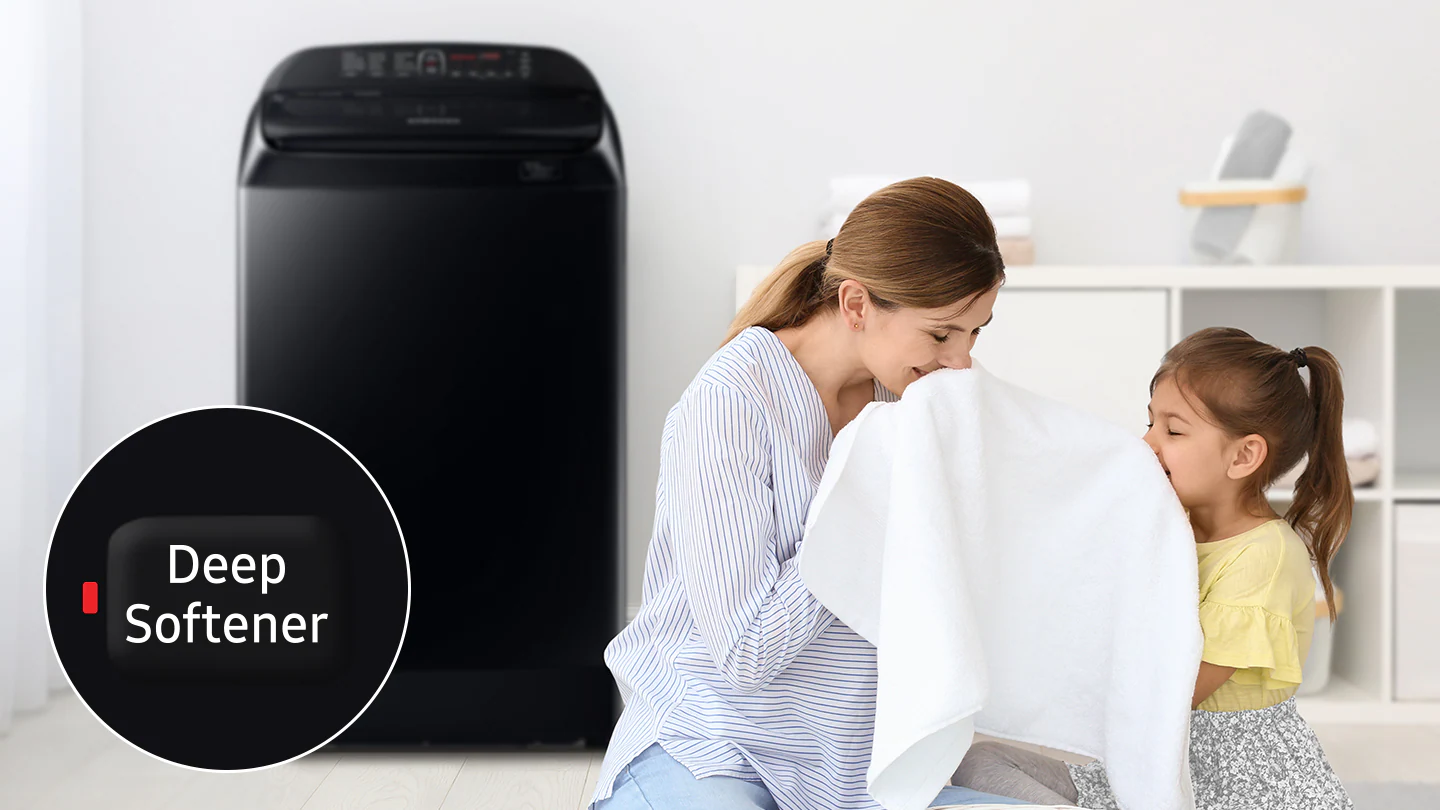 Deep Softener

Longer Lasting Fragrance

Ensure your clothes smell fresh for longer with the Deep Softener function. It maximises the effect of softener by optimising the rinsing algorithm so that the fragrance lasts longer with the same amount of softener*. This reduces waste, as you do not need to exceed the normal dosage or add a soaking course.
* Based on Intertek testing of Samsung WA**R526***, softener absorption rate using Normal course and Deep Softener option is over 20% better than only using Normal course (15 ± 2°C, 5kg load).
Magic Filter

Powerful filtration

Keep unsightly speckles off your whites and darks and protects your drainage from getting clogged up. The Magic Filter gathers the lint, fluff and particles that come out of your laundry, so your clothes always appear spotlessly clean and your drains clear. The Magic Filter is also easy to clean - simply detach, wash, and reattach.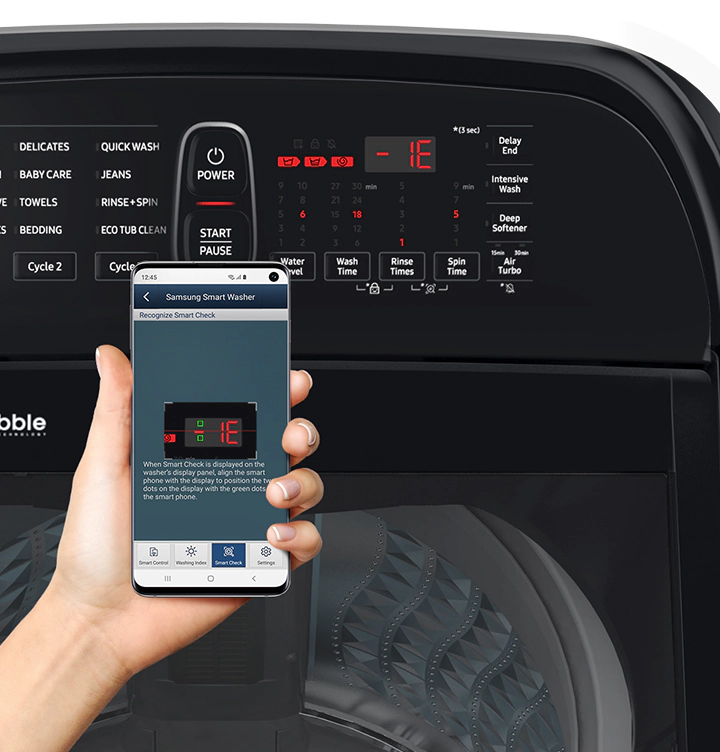 Smart Check

Easy troubleshooting

Smart Check is an automatic error-monitoring system that detects and diagnoses problems and provides quick and easy troubleshooting using a smartphone app*. So it saves you time and avoids the cost and inconvenience of unnecessary engineer callouts**!
* Download of Samsung Smart Washer app from App Store or Google Play Store onto compatible smartphone is necessary. Upon detection of error, manual initialisation of app is required to obtain further information about the error and to troubleshoot. ** Service callouts will be required in certain cases, and may incur repair costs.
Soft Closing Door

Easy closing door

The Soft Closing Door feature ensures the lid is shut safely, gently and silently with the help of a damper that automatically slows movement of the lid. The tempered glass window lets you view your washing without lifting the lid. It is also durable and strong, ensuring that it does not get scratched or damaged easily.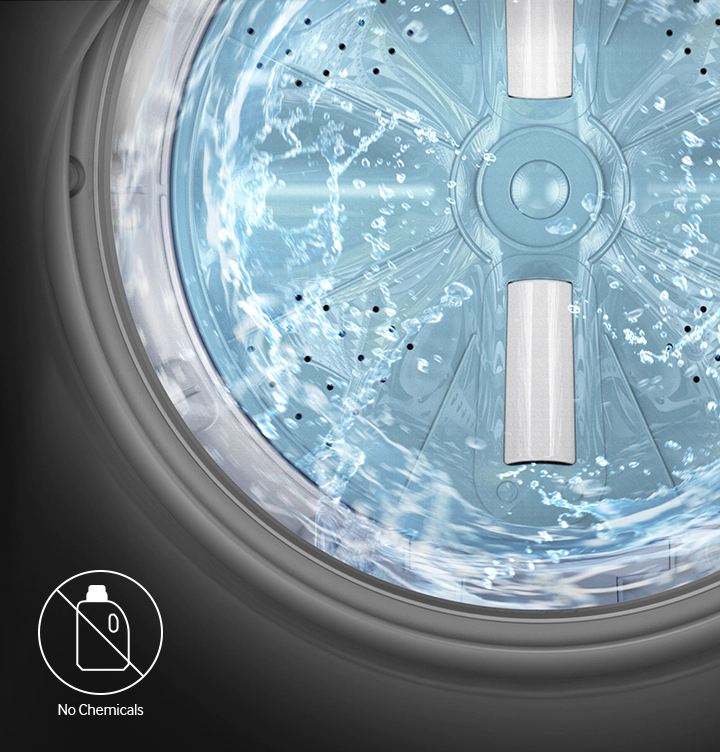 Eco Tub Clean

Keep your drum clean and fresh

Keep your top load washer hygienically clean and fresh, while being eco-friendly and saving money. Eco Tub Clean function is an eco-friendly cleaning cycle designed to remove detergent residue and dirt that can build up in the drum and around the door gasket without using harsh or costly detergent. What's more, it even notifies you automatically when cleaning is required*.
* Provides a notification after every 20 cycles with a blinking icon on the control panel.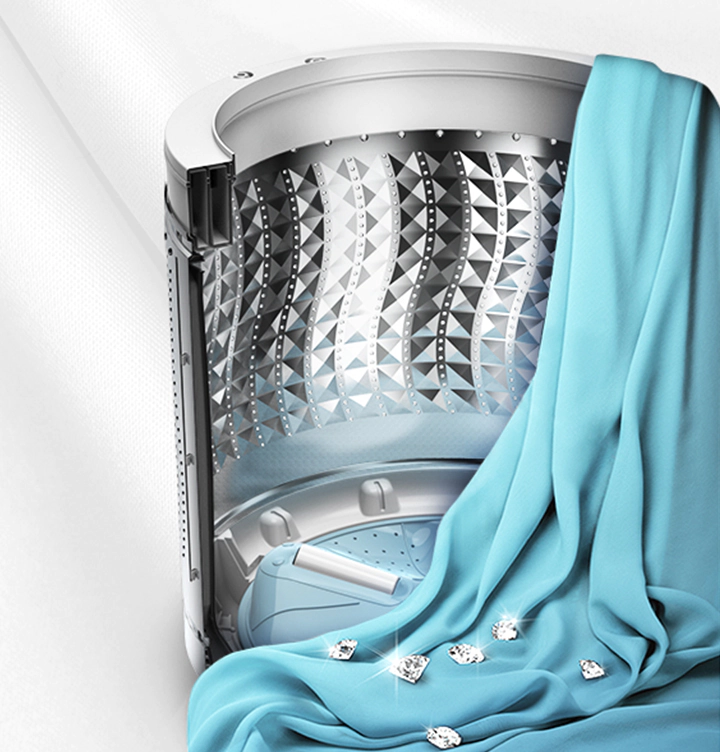 Diamond Drum

Soft on your clothes

Protect clothes from being damaged with the Diamond Drum's unique "soft curl" design that features smooth, diamond-shaped ridges that's gentle on your clothes. Its small water exit holes also mean fabric is less likely to be trapped and damaged.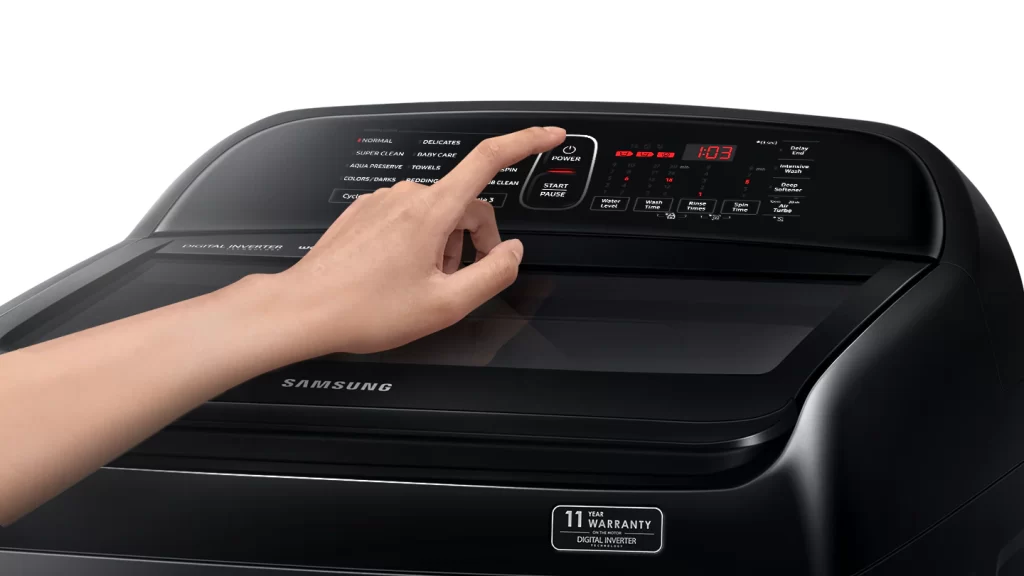 Rear Control

Easy to Operate

The slanted Rear Control makes it easy to see and operate so you can intuitively use your washer, while keeping it protected from water splashes.