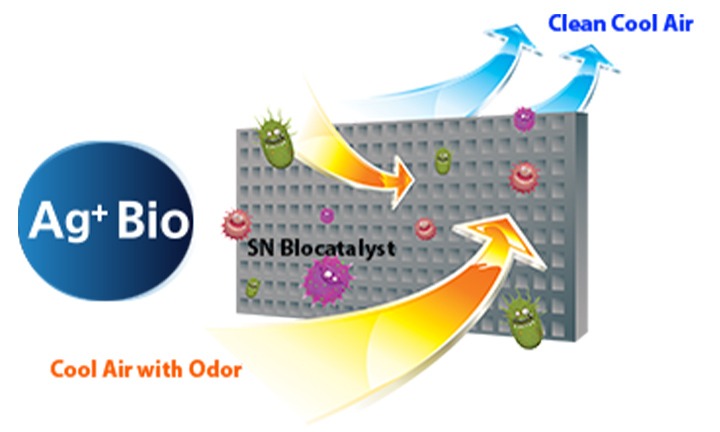 Ag+ BIO Deodorizer System
Ag Bio System removes strong odors and keep strew flavor of food!
Deodorizing Function: With the use of a biocatalyst, odor molecules is disintegrated. Thus, it can prevent plain-flavored food from being affected by strong odors.
Antibacterial Function: Ag ion can restrain bacteria growth inside the refrigerator. It can keep fresh food longer.
Maintenance Free: No cleaning and replacement of filters are needed. It also consumes no electricity.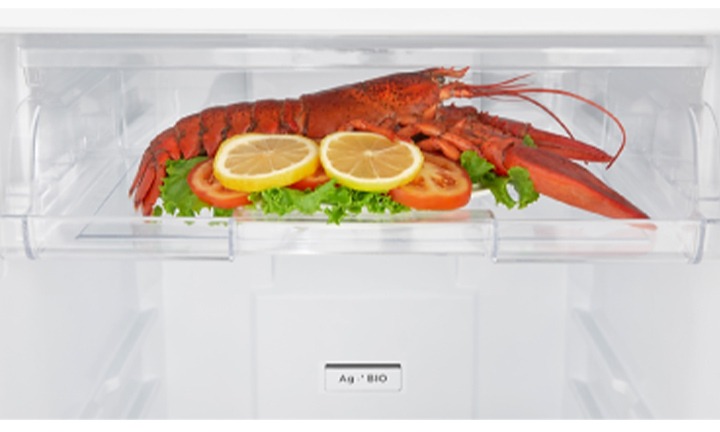 Chiller Room Cooling

Ag+ BIO is a catalyst filter processed with Ag+. It keeps food fresh longer.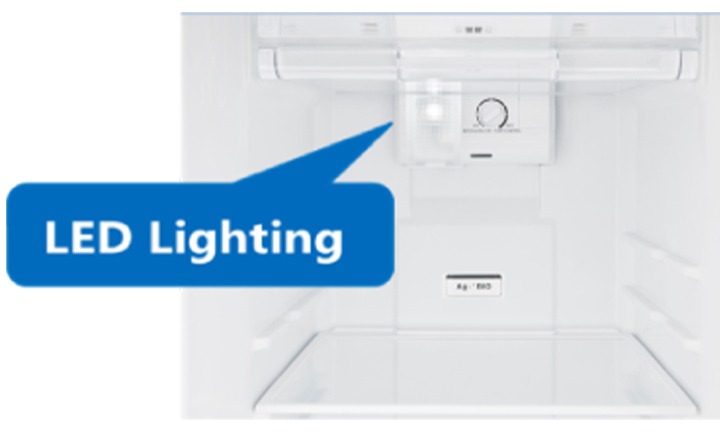 LED Lighting

Durable and Energy Saving.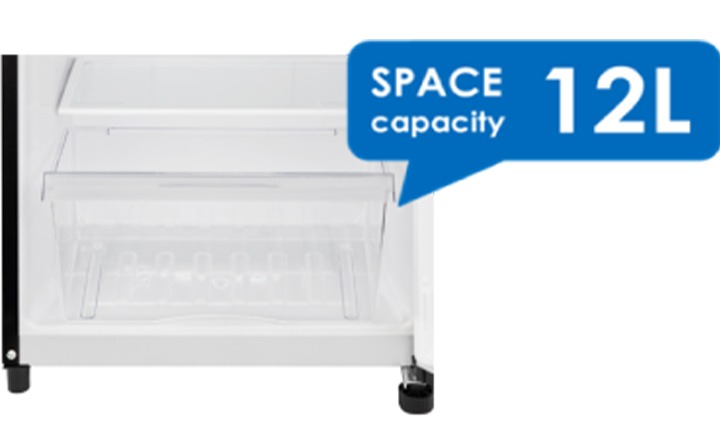 Crisper Box

1 Basket of Vegetables & Fruits Can Be Stored!